New Arts Projects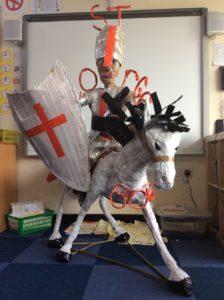 We are excited to be launching two new art projects for the academic year 2017-2018, both ending in exhibitions at Chester Cathedral and the Williamson Art Gallery and Museum. These are fantastic opportunities for children that enhance their creativity further and enable them to work with professional artists. As shown in 'Imagine Nation: The Value of Cultural Learning' (January 2017) Arts activities have been shown to:
Increase cognitive abilities by 17%
Improve attainment in Maths and English
Allow pupils to develop skills and behaviours that lead to them doing better in school
Join us and help to celebrate the Arts while benefiting from the advantages mentioned.
https://edsential.com/teaching-and-learning/creative-and-performing-arts/
If you wish to take part, click here to complete the Proforma by October 13th and email to debbie.cottam@edsential.co.uk
If you wish to take part, click here to complete the Proforma by October 13th and email to debbie.cottam@edsential.co.uk