This event is now fully booked.  Please e-mail hello@edsential.co.uk to add yourself/your staff to a reserve list
Big Steps, Smooth Journey
What is the focus for the conference?
The focus for this year's Pupil Premium Conference led by Cheshire West and Chester Local Authority is supporting disadvantaged pupils as they transition from primary to secondary school – looking at the journey from Year 5 to Year 8.  This time of transition can be hard for the children, staff and parents.  We need to think about how we support our pupils and their families during this time.
Who should come?
This conference is aimed at Head Teachers and Pupil Premium Leads in Primary and Secondary Schools.   It will look at ways to work collaboratively to improve outcomes for our disadvantaged cohort and develop practice and understanding for professionals.
Who will be there?
The Key speaker is Marc Rowland.
Marc is a recognised national expert on the Pupil Premium. He has visited more than 150 schools and has spoken with over 1000 school leaders, sharing examples of innovation and excellence in their use of the additional funding.  Marc has written several books on this topic and is currently working with the DfE on developing the new 3 year Pupil Premium template.
To help you, we are providing you with a unique opportunity to work with  partner schools to produce your school's pupil premium strategy, with Marc supporting you, so you can leave the conference with your strategy written and checked by the expert.
What else is on offer?
After the morning Key Speaker there will be opportunities for you to learn more in our Workshops.  There will be a choice of workshops for you, each one providing you with more information on strategies, best practice, recent research and practical ideas to take away and use in your setting.  All workshops are aimed at both primary and secondary schools.
Why should you come?
This conference will enable you to leave with a working pupil premium strategy that looks carefully at the best ways of supporting your children in your school.  You will gain greater insight into the importance of using research to understand the best ways of using your pupil premium budget.
By working with colleagues from your Primary and Secondary schools you will be able to develop the best transition strategies for your settings, understand how your colleagues from the other schools work, share ideas and become a close network of support for each other.
Most of all, you will leave feeling well equipped to support this disadvantaged cohort of children, to improve their outcomes and start to close the gap and diminish the difference.
Please click here for the proposed agenda
Workshop choices (Please choose 2 of the following):
Literacy Counts, Gareth Davies
Teaching, Transition and Writing: High aspiration for disadvantaged
In this interactive workshop we will examine best practice in the teaching of writing and how this supports all learners.  We will also share strategies in which to cultivate consistent approaches between Key Stage 2 and Key Stage 3, which then supports schools transition strategies.
This workshop will also:
Deepen our understanding of the expectations in writing at point of transition
Cultivating common practices between KS2 and KS3
Sharing strategies, skills and knowledge to effectively teach writing
Fagus Educational Framework, Tracy Davies
This workshop will inform you of why Fagus was created as well as:
Introduce the materials and show how they can help you put a robust assessment, tracking and reviewing process in place for pupils who are struggling with a range of social and emotional difficulties
Provide you with a new perspective on how to support your pupils' emotional and social development, reframe maladaptive behaviours and understand what may be underpinning their difficulties
Aspirer Research School, Jo Ashcroft
This workshop will  inform you of recent research and strategies for working with disadvantaged pupils, with a focus on social and emotional learning and SEND
Education Endowment Foundation, Megan Dixon
This workshop will inform you of Pupil Premium guidance, Ofsted policy messages in relation to being involved in research that contributes to the national understanding of what is most effective for children in disadvantage
This conference is free to attend for Cheshire West and Cheshire Schools.  Please enter discount code 'CWAC' at point of booking.
Cost: £40 + VAT per person (Wirral and Cheshire East Schools).  Free to Cheshire West and Cheshire Schools.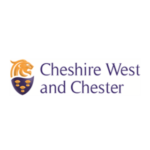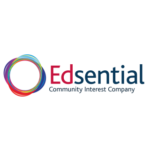 Location:
Best Western Forest Hills Hotel,
Overton Hill
Frodsham
WA6 6HH