An Art project for pupils and teachers in primary and special schools inspired by the need for the protection of the rainforests, the animals and the communities who live there.
What is it?
"The Diversity of Rainforests" is an art and design project for Foundation, KS1 and KS2 pupils and their teachers. It has been inspired by the need for the protection of the rainforests, the animals and the communities who live there. It happily coincides with the fact that Edsential has become the first 'certified' school catering provider to use sustainable Palm Oil, which contributes to protecting wildlife like the Orangutan, Pygmy Elephant and Sumatran Rhino.
The project brief can be interpreted widely and involves artists and educators working with pupils alongside the class teachers to produce quality pieces of artwork (textiles, paintings, collage, 3D, print etc.).  The workshops would be of 2 days duration involving one class of pupils and their teacher. It is up to each school in collaboration with the artist to interpret their project in their own way.
The project supports schools in gaining Artsmark and enables students to work towards an Arts Award at Discover and Explore Levels. It also supports schools when the timetable constraints make participation in the Arts challenging.
As you are aware Visual Art has the capacity to increase children's confidence, creativity and mental health and well- being. This project also allows for INSET  and for the focussing of the minds on what are significant world issues.
Who is it run by?
The project is administered through the Creative and Performing Arts Service. The Service delivers a huge variety of courses within the Conway Centres, teaching in schools, INSET and an increasing number of Arts Festival and Exhibitions.  It aims to inspire children and promote confidence in creativity.
When is it?
The project will run over the Autumn, Spring and early Summer terms, and culminate in an online exhibition in Summer 2020. While the work will be the property of the school, we would expect, as part of your commitment to the project, to include it in the exhibition.
How much does it cost?
The course costs £600 + VAT plus materials as arranged with the artist.  There is also the option of adding on additional days. Each additional day costs £300 + VAT.
How can I be part of the project?
If you would like to take part in "The Diversity of Rainforests", please book by clicking the button below.
Applications should be submitted as soon as possible before December 31st 2019
To try to ensure the artist of your choice please book soon choosing in order of preference 1 – 5.   You will be notified by the end of January of your allocated artist.
For details on all of our artists please click here.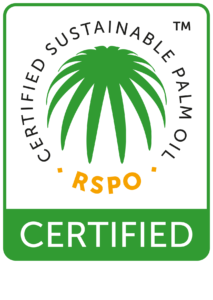 Add-ons:
Additional Artist Days - £300
Tutors:
Edsential Artists and Teachers