Securing Your 2022 Vision!
Day 1 Thursday 10th March
Morning – 9.30am -12.15pm
Keynote Speaker 1: Steve Munby 
'Imperfect Leadership'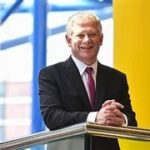 "Steve Munby was hugely thought-provoking… I don't think you have any idea of your inspiration and far reaching effect upon education"
Steve is a Visiting Professor at UCL Institute of Education
and Chair of the Teaching Awards Trust. He has a background in school improvement in Oldham, Blackburn with Darwen and in Knowsley. More recently his expertise has been in leadership and in education reform.
Steve was Chief Executive of England's National College for School Leadership (NCSL) for nearly 8 years. During that time Steve and his team led the work in England on National Leaders of Education, Local Leaders of Education, Teaching School Alliances, system leadership, leadership in children's services and the development of a school-led system. Until recently, Steve was Chief Executive of Education Development Trust (formerly CfBT Education Trust) – a charity that works with governments at national and regional level around the world to improve education systems and with school clusters to raise standards. In England, Education Development Trusts School Partnership Programme currently works with 800 participating schools, supporting peer review and a school-led system. Education Development Trust also sponsors a multi-academy trust with 16 academies.
Steve is in much demand as a keynote speaker, especially on issues to do with school leadership and system-wide reform of education, and has spoken at conferences all over the world, including, Canada, India, the United States of America, Scandinavia, Australia, New Zealand, the Middle East, and throughout the UK and the Republic of Ireland. He has visited hundreds of schools throughout England and, more recently, internationally and he has an unrivalled understanding of the challenges facing school and system leaders.
Afternoon – 1.15pm – 3.30pm
Keynote Speaker 2: Stephanie Davies
'Seeing the funny side of Leadership!'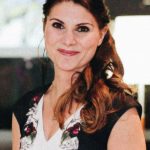 "Help children be happy, resilient and motivated independent thinkers and all else will fall into place."
Stephanie Davies grew up on the Isle of Man where she developed a belief in fairies which exists to this day.  She has the smallest little fingers of any human being, ever, and can often be seen walking a cat on a lead in the Surrey village where she lives.
She studied community arts at the Liverpool Institute of Performing Arts before embarking on a career as an award-winning stand-up comedian, appearing alongside Sarah Millican, John Bishop and Jason Manford.
She is Laughology's founder and CEO and one of the UK's leading voices in happiness and engagement in organisations. She has an unsurpassed reputation for designing and delivering interventions for top-performing teams across a range of sectors. She has developed Laughology into the nation's most talked-about training and development provider. In the past 15 years, she has worked on innovative projects and events in the private and public sector.
Her creative and rounded approach to engagement, culture building and change, happiness in the workplace, continued development and customer loyalty drives success not only in the organisations she works with, but at Laughology too.
Stephanie's unique experience as a comedian and expertise in psychology and business makes her one of the most sought-after consultants internationally, and a popular speaker on the business and after-dinner circuit. She provides consultancy and training programmes for some of the UK's top executives and CEOs.
She is a regular on BBC Radio. She is the author of critically acclaimed book, 'Laughology: Improve Your Life With The Science Of Laughter' and is passionate about developing organisations and communities where people come first.
Day 2 Friday 11th March   
Morning – 9.30am-12.15pm
Keynote Speaker 1:    Sir William Atkinson
'Lessons in Leadership'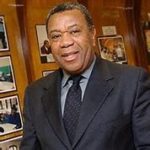 'Sir William was such an inspiring speaker. He was very charismatic and engaging, a real pleasure to listen to', Plymouth Teaching School Alliance (PTSA)
One of the UK's best head teachers, Sir William Atkinson worked at Phoenix High School in Shepherd's Bush London and was the inspiration for Hope and Glory, a TV drama about low results made good, bad behaviour vanquished, and lives transformed.
He speaks with passion about how to inspire the "unteachables" and turn around the most difficult situations. Sir William Atkinson has over forty years of experience in the field of education. Identifying structural weaknesses in the system, overcoming challenges, and developing new ways of educating the youth of tomorrow, he is highly sought after as a keynote and conference speaker, combining his own inspirational story with motivational messages to inspire and support all school leaders.
As well as being a former member of the DfEE Standards Task Force, William sat on the Home Office Justice Task Force and the Home Office London Youth Crime Reduction Task Force.  He was a member of the London Black and Minority Ethnic Cracking Crime Partnership Board until 2006, and a Deputy Chair of the UK Judging Panel for The Teaching Awards until 2009. He was also a member of the British Board of Film Classification advisory panel on children's viewing until the summer of 2010. William has been widely featured in the media, including the Channel 4 documentary series 'The Unteachables'. He has contributed to a range of television and radio programmes, including Newsnight, Panorama, BBC Question Time, Breakfast Television, The One Show and Radio 4's The House I Grew Up In.
Afternoon – 1.15pm – 3.30pm
Keynote Speaker 2: Andy Vass
'Leadership Resilience'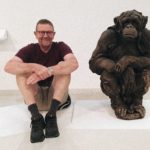 "When things are as good as they can possibly become, what will you be doing differently?"
When it is suggested that leadership is about 'people, change, bravery and people', we are serious about the people bit. And any leader's ability to get people on board boils down to the power of that leader's ability to communicate. Which is where Andy Vass can help.
With over 40 years' experience working in schools and with schools, in the UK and globally, as well as his work with other organisations and sectors, Andy has an enviable international reputation for helping people use their words to get the best out of other people.
Cutting his teeth as a teacher and school leader as well as building his reputation in the area of behaviour management where he supported the seminal work of Bill Rogers, Andy has worked with thousands of educators across hundreds of schools helping them be better at the nitty gritty of school life – relationships, conversations and focusing not on problems but on solutions.
A hugely entertaining and knowledgeable speaker, Andy has the wisdom and experience to respond directly to the issues, queries and concerns of the particular audience in front of him and offer them practical advice and ideas relevant to their particular situation.
And he has the rare gift of being able to translate complex ideas and insights about the nature of achievement, human interactions and organisational change into clear down-to-earth language that is accessible and eminently practical.
From coaching to well-being to difficult conversations to leading change to how to talk to (and how not to talk to) volatile adolescents, Andy is a warm, wise and entertaining speaker who can make a genuine and lasting difference to your school as he has to so many all over the world.
So as you can see, our 2022 Conference roster is, once again, both an exciting and inspiring line-up of Keynote Speakers.  
We expect demand for places to be extremely high so please book early to avoid any disappointment. Places are allocated on a first come, first served basis.
Ticket sales close on Monday 24th January
Location:
Titanic Hotel
Stanley Dock
Regent Road
Liverpool
L3 0AN