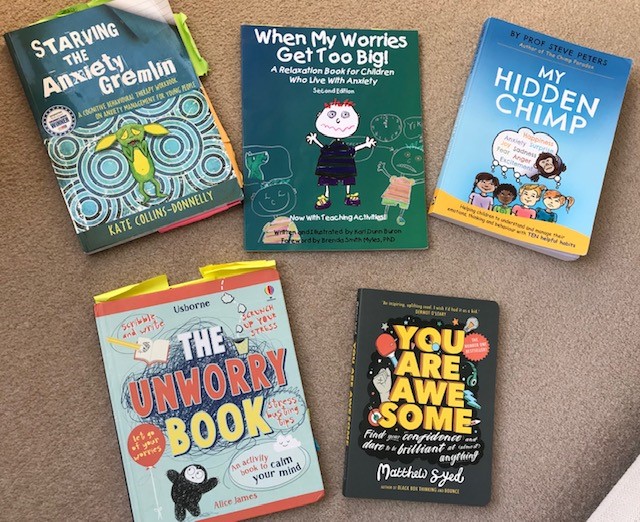 Anxiety Books to Support Children During the Coronavirus
Here are some resources I use in my Parents workshop "Supporting your Anxious Child".
You may find these useful to reassure your child during this uncertain time.
To purchase any of the resources pictured, please visit the links below.
Making words with the alphabet arch!
"In this video Sue explains how the alphabet arch can be used to help spell and sound out words phonetically. Identifying the vowels, part-time vowel and consonants. Remember if you don't have alphabet letters you can make your own using paper squares. You'll need the 26 letters of the alphabet plus an extra sets of vowels. We'd love to hear how you got on using the alphabet arch at home!"
Check out the video here – https://youtu.be/jisqvvYVl14
Do contact me if you would like further information – Sue Calveley
E: sue.calveley@edsential.co.uk