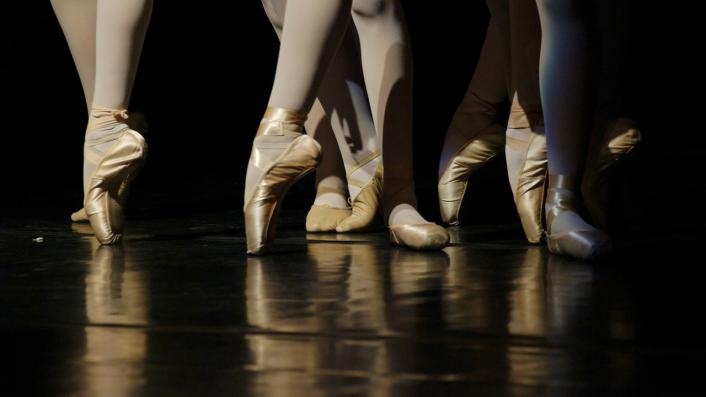 Arts Education Makes Pupils More Employable, Not Less
Creative arts can't be an 'optional extra' – they equip pupils to be successful post-school.
Today, HRH the Prince of Wales convenes a star-studded gathering of the great and the good from drama, music, art, dance, comedy, teaching (and politics) to thrash out a plan for resurrecting creative arts in our state schools.
The conference – organised by the Prince's Children and the Arts foundation – would be better described as a "summit", such is the urgent need for action to save arts teaching in our schools, let alone enabling it to thrive.
The statistics make grim reading: 9 in 10 state secondary schools have cut back on lesson time, staff or facilities in at least one creative arts subject. There has been a 15 per cent reduction in teaching hours for arts subjects over the past five years, allied to a 20 per cent decrease in the number of specialist teachers. This has led to a sharp fall in the number of children studying art, design, music and drama to GCSE level (declining from 172,550 to 165,100 last year). It has also had a knock-on effect outside of the classroom – with 30 per cent fewer 5- to 10-year-olds participating in out-of-school arts activities.
Rosie Millard, chief executive of Children and the Arts, sums it up bluntly: "Creativity within state schools has effectively fallen off a cliff."
The situation in private schools is quite different. Pupils are exposed to fantastic opportunities to experience and enjoy the arts on a daily basis – whether that's drama and music lessons in state-of-the-art facilities or trips to see professional performances and exhibitions that inspire and bring these subjects to life. In fact, in the ultra-competitive world of private education, it's now the multimillion-pound performing arts centre that holds the key to persuading prospective parents to part with their hard-earned cash.
State schools are not to blame for the current situation. I don't for a second believe that any headteacher has cut resources and teaching in these areas because they are cultural philistines. No, it is due to the wider financial and political pressures exerted on state schools and their teachers to target limited resources on delivering strong results in "core" subjects, such as maths and English.
'Core' combines with 'creative'
The league-table culture in British education has been much commented upon, but one consequence is that creative arts are increasingly viewed as "optional extras". This is a huge mistake. There should be no distinction formed between "core" and "creative" subjects – they complement each other to form part of the rich educational experience that every young person deserves. This combination is vital for shaping state school students who are more creative, more intellectually curious and (critically) more likely to demonstrate the skill set required to impress universities and top employers.
That's the philosophy we're putting into practice at the Laurus Trust, a multi-academy trust in the North-West of England that I sponsor. We believe students can only achieve their full potential in life if they are given the full spectrum of learning opportunities – including extensive, dedicated and expert exposure to the arts.
But while it's important to foster a love of music and drama from an early age, there are more hard-nosed reasons for why we've placed such emphasis on the arts within our teaching programme. Working with pioneering voice coach Patsy Rodenburg OBE (mentor to Hollywood star Orlando Bloom, among others), we have created a unique Culture, Creativity and Rhetoric programme ("the Cicero Curriculum") for students across Laurus Trust schools. The curriculum is designed to embrace the skills developed in creative arts subjects, such as performance, stage presence and rhetoric, and, crucially, to harness them in real-world settings: from intimidating Oxbridge interviews to assessment-day selections at FTSE 100 employers.
Likewise, it develops an attribute in our students that our teaching staff now call their "cultural capital". This means increasing their general knowledge of types of quotes, language and cultural references; from Shakespearean quotes to classical references, these are the reference points that state school students like me have traditionally missed out on. This will form part of their vocabulary in the wider world and levels the playing field with those people from more privileged backgrounds.
Barrier to Oxbridge and top jobs
So here's the crux. The great irony of state schools cutting back on their creative arts teaching in favour of more "employable subjects" is that it's having the reverse effect. These cuts will make academically successful state school students less likely to secure the best university places and the very top jobs. The most disadvantaged state school students will be hurt the most because they have less access to this cultural development at home; they're even less likely to break down cultural barriers to social mobility; and less likely, again, to see all their hard work matched with outstanding achievements.
Take Cheadle Hulme High School – the Laurus Trust's founder school and my alma mater – which has just announced exceptional A-level results, with two students getting into Oxbridge. More pupils achieved the results to get into Oxbridge, but fell short at interview – demonstrating clearly that achievement at the very highest level is about more than good grades. Others lacked the aspiration to apply, as they did not regard Oxbridge as being for "people like them". This is at the heart of what we're doing with the Cicero Curriculum: raising each student's cultural capital alongside academic excellence.
The Prince of Wales describes arts teaching as "returning a bit of magic into our children's lives". That's absolutely true. But it's also about ensuring that every state school student has the skills and creativity they need to reach the very top in whatever they decide to do. Now that's something worth making a song and dance about.
Taken from: https://www.tes.com/news/arts-education-makes-pupils-more-employable-not-less