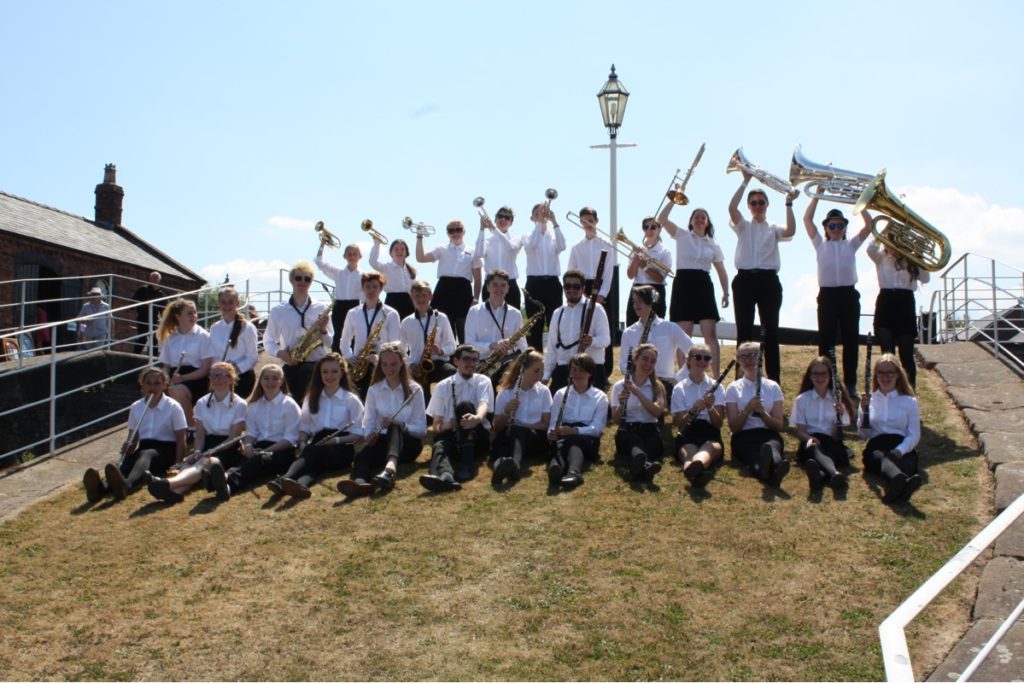 Boat Museum Concert
Edsential Musical Routes has continued the tradition established 4 years ago of presenting ensembles/music groups from across Wirral and Cheshire West and Chester in concert throughout the day at the National Waterways Museum commonly known locally as the "Boat Museum".   A series of promenade concerts were performed outside and in indoor locations at the museum by over 150 musicians.
A very popular day is both beneficial to the musicians of Edsential and the Boat Museum as it allows the musicians to show off the skills they have acquired throughout the academic year and the museum benefits from awareness raising and the increased footfall for the attraction and their excellent shop and café.
The promenade concerts have been very fortunate with the weather once again this year with very hot sunshine and very little wind.  Wind is the musicians enemy when performing outside as music can be blown away.
We are pleased to announce that the concerts are already booked for 6th July  2019.