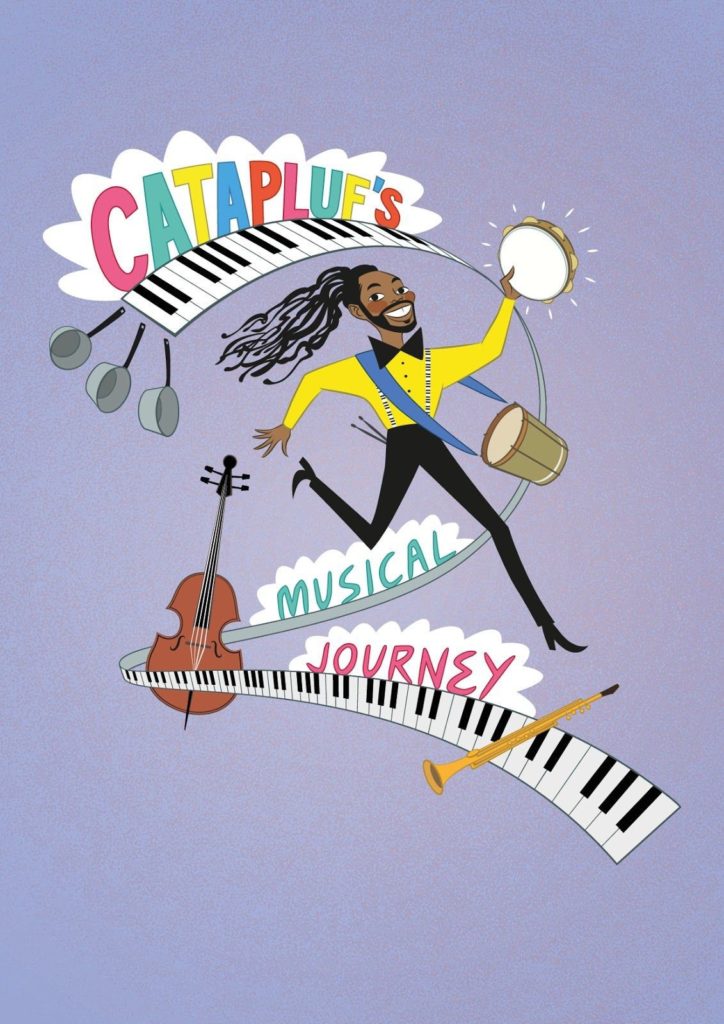 Catapluf's Magical Journey
Thursday 2nd November, 11am & 2pm
Ellesmere Port Civic Hall
Meet Catapluf, a cheeky character whose imagination travels to places where everything is music: saucepans, water, drums and even your body.

 It's a magical musical journey packed full of rhythms and tunes from every corner of the globe spiced up with samba sounds, roof-raising jazz and foot-stomping klezmer.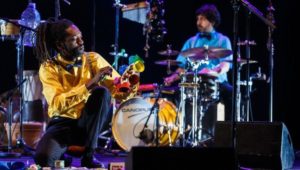 Catapluf's Musical Journey is a large-scale play for children, exploring the themes of music making and world cultures. Engaging, accessible and loads of fun, with a diverse cast, it's a brilliant show for primary aged children – with potential to tie in to music, drama, movement, and the world in the classroom.
The show was conceived by Brazilian multi-instrumentalist Adriano Adewale, who performs  with an international band. It was originally commissioned by the London Jazz Festival and has travelled all over the world. The Artistic Director of the Umea Jazz Festival called it "one of the best shows for children I've ever seen."
 It is currently touring venues like the Liverpool Philharmonic, before two shows right here in Ellesmere Port.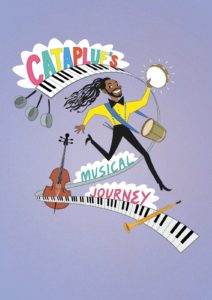 Feedback from a school performance of Catapluf's Musical Journey:
"The children came away from the performance dancing…they keep asking when they can see Adriano again. Captivated by the array of instruments and sounds, within minutes the children were involved…moving and responding to what they could see and hear."

Sophie McLoughlin, Music Teacher, Latchmere Primary School
Running time: 50 minutes (no interval)
Ticket price: £8 per pupil (teachers go free!)
Age recommendation: 5+
Free coach travel available
To make the show as accessible as possible to your school we are offering to provide free coach travel to and from the venue. This is available on a first-come-first-served basis for up to three schools.
How to book tickets
To book now or for any more information call Jess Egan-Simon at Action Transport Theatre on 0151 357 2120 or email jess@actiontransporttheatre.org