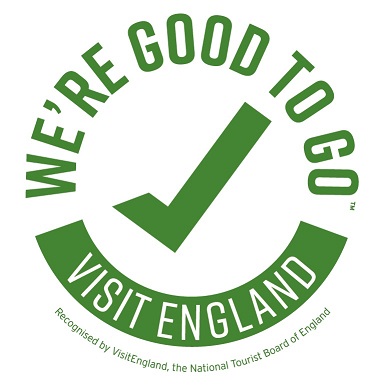 Cheshire Conway Centres are good to go!
Cheshire Conway Centres are good to go!
Our Cheshire residential centres have just been awarded 'We're good to go' status from Visit England.
This accreditation means we've been recognised as having the latest COVID-19 measures in place to keep our visitors safe. This includes following Government and industry guidelines around hygiene processes and social distancing measures, as well as having a thorough Risk Assessment in place.
We're really looking forward to welcoming our visitors back to our centres for a safe and enjoyable visit as soon as the time is right.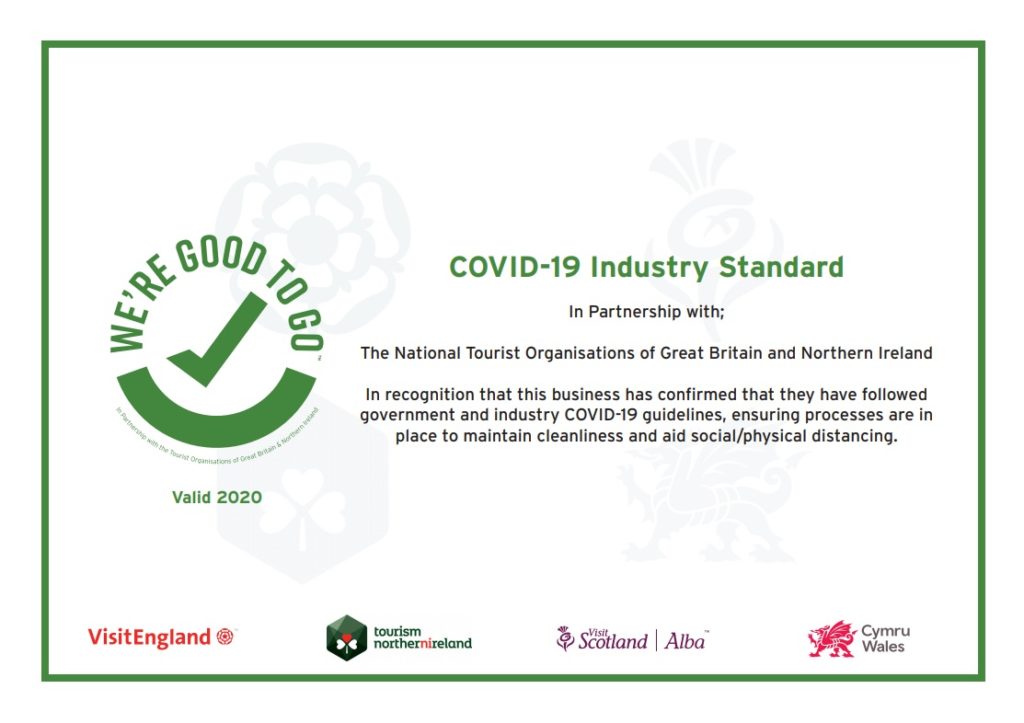 We are continuing to closely monitor all UK and Welsh Government guidance regarding the COVID-19 outbreak and how this may affect upcoming visits. As at 2nd July 2020, the DfE 'continue to advise against UK overnight educational visits at this stage': https://www.gov.uk/government/publications/actions-for-schools-during-the-coronavirus-outbreak/guidance-for-full-opening-schools
We do appreciate that this imposes some uncertainty around upcoming residentials in the autumn term. Guidance from the UK and Welsh Governments is changing frequently, and as such, we have taken the decision to continue with our preparations to safely reopen to schools in September whilst we await further updates through the summer.
The Safety of our Guests and our team is always our top priority. To ensure you have a happy stay, please familiarise yourself with the following service and safety procedures that are now in place in addition to our full Covid-19 risk assessment which we are also working to. All our staff have received additional training in how to keep you and themselves safe, this will be reflected in how they interact with you during your stay.
HYGIENE
We have developed risk assessments, best protocols and standards meeting all Government and Public Health Guidelines.
Deep cleaning protocols in place.
Sanitising stations at key touch points.
Additional cleaning of frequently touched items and areas.
Increased cleaning checks by staff and management teams.
Face coverings and hand sanitiser recommended to be used by customers and staff in enclosed indoor spaces. Temperature checks upon arrival and during visit.
SOCIAL DISTANCING
Induction on individual responsibilities upon arrival.
Please observe floor markings.
Follow one-way systems.
Limited numbers allowed in the shop at any one time.
Reduced staff contact and reduced number of people on sites.
Different schools on site given dedicated areas to avoid contact with each other.
Isolation rooms for anyone showing symptoms.
DINING AREAS
Meals selected upon arrival.
Reduced people per table.
Lunches changed to take away options.
Limited numbers at a time in serving areas
No help yourself service to any foods or cutlery/condiments/glasswear
Appropriate and hygienic delivery methods in place for all meals.
Kitchen staff to wear face coverings/visors.
BEDROOMS
Reduced numbers in each bedroom. Do not enter anyone else's room.
No servicing of rooms by staff during occupancy.
Posters reminding occupants of following good hygiene.
Check into rooms at later time upon arrival to ensure staff have completed room cleaning and have left accommodation areas.
Communal bathrooms have had some sinks and toilets taken out of use to create more space between them.
ACTIVITIES
Some activities may be changed or run with reduced numbers.
Set clothing kit given for entirety of visit.
Where possible shared equipment will be cleaned or not used for 72hrs in between users.
Off site activities limited to areas where groups will not come into contact with other people.
Frequent hand washing on shared equipment.