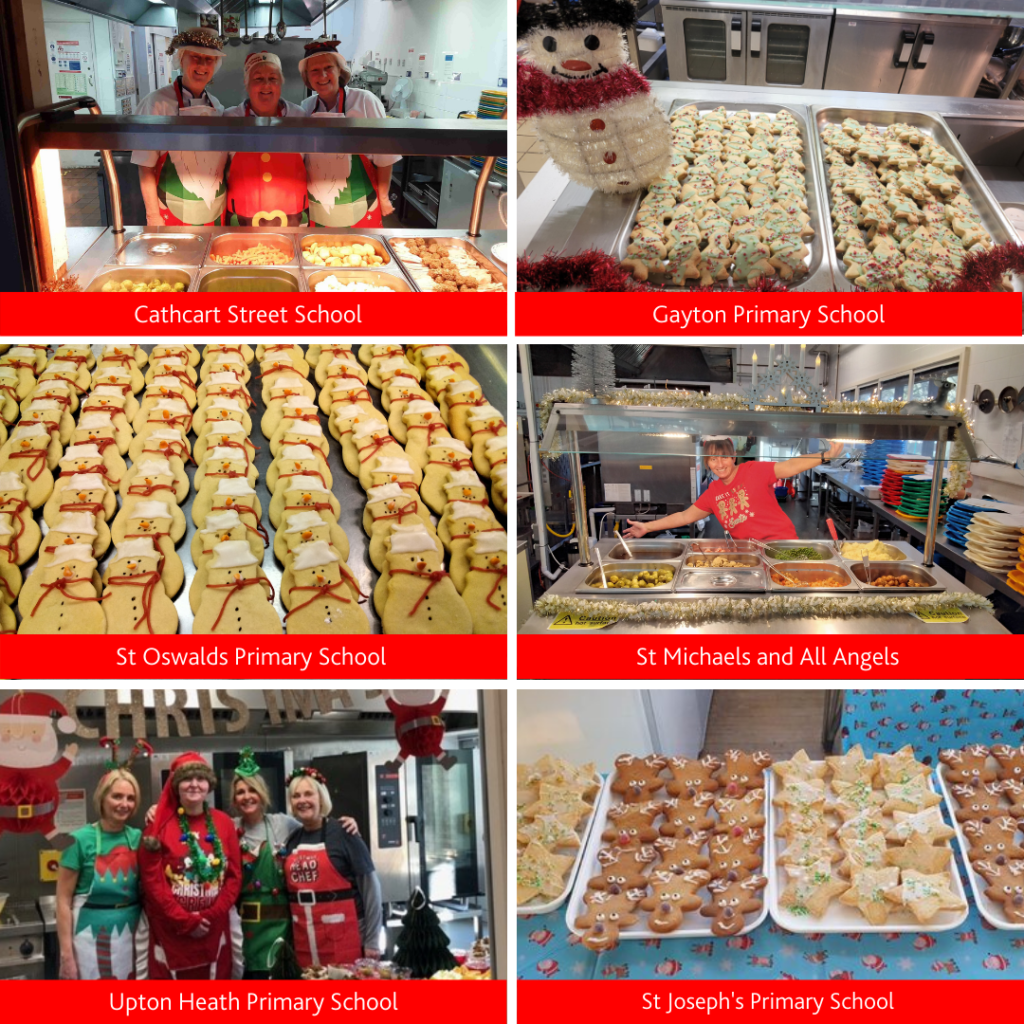 Edsential catered Schools get in the Christmas spirit
The Edsential catering team, pulled out all the stops to make lunchtime extra special for schools this year Children and staff were all in high spirits in all their Christmas finery with decorations filling the lunch halls. Over the festive period Edsential served over 25,000 Christmas meals to children and young people across 152 schools with all the trimmings and a festive dessert.
Edsential, who were The World's First Sustainable Palm Oil company, carefully source every bite to ensure their school meals are the most ethical, sustainable, and nutritious. The caterng team went above and beyond to ensure the occasion was as festive and special as possible.
Tracy Moore, Head of Catering at Edsential, said
"I am so pleased all of our schools had a fantastic time celebrating Christmas. It was lovely to see children and young people enjoying a delicious, nutritious themed meal whilst wearing their  Christmas crowns and jumpers. A huge thank you to all of our catering staff who made such a difference!"
For more information on Edsential catering, please visit www.edsential.com/health-and-wellbeing/catering