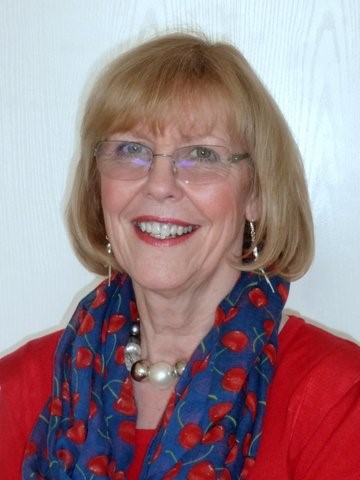 Edsential congratulates Dr Shirley Court on her British Empire Medal (BEM) for services to children's singing
Edsential sends sincere congratulations to Dr Shirley Court who was awarded the British Empire Medal in the Queen's New Year's Honours List for services to children's singing in north west England.
Shirley is well known within the Cheshire schools and education sector (and beyond!) for her amazing skill and talent in teaching music to children and adults alike. We are very proud that Shirley is part of the Edsential Musical Routes team and continues to teach on our courses, inspiring teachers and children alike to learn about music and singing.
Alison Corten, Music Service Leader for Edsential, reflects on the decade that Shirley Court worked within our team to develop music education in Cheshire and the huge influence she has had on singing.
As Vocal Animateur for Cheshire from 2002, Shirley directed Cheshire Youth Choir, taking it from 12 members at the first rehearsal to over 40 young people. No auditions meant that any young person who had the commitment to turn up on a Saturday morning were welcome… and often given a round of applause just for turning up!
Shirley made every young person feel welcome and valued. The voice is such a personal thing that everyone, teenagers especially, need to feel safe and confident in order to express themselves through singing. Shirley modelled to all the young singers how to appreciate everyone's talents and to value the small steps of progress that are made on the journey to a successful performance. Every member knew that, in a choir, we achieve something that is greater than the sum of the individual parts. At the same time, every individual has an important part to play.
Over a period of ten years, Cheshire Youth Choir went from strength to strength. There were very memorable trips and performances at the Edinburgh Fringe festival where the Choir achieved a 'no drams' review (…that's good!), residential courses at the Conway Centre and trips to Cardiff and Paris. Always, lots of fun, laughter and high standards of choral performance. The proudest achievement of Cheshire Youth Choir was winning a silver medal at the World Choir Games in Graz, Austria. Just incredible!
Shirley also led the way developing singing in Cheshire schools through large scale choral projects, bringing together clusters of primary schools to perform together; a successful model that we continue through the Edsential Musical Routes service today.
As co-author of the Singing Sherlock books for primary schools, Shirley has provided quality resources for schools, taking the trouble to commission composers who know how to write well for children. This has saved primary school children from a diet of old-fashioned songs about daffodils or pop songs with inappropriate lyrics in impossible keys. Singing Sherlock has led the way in providing new repertoire written for children's developing voices about things that children are genuinely interested in. The books contain handy tips for teachers too. We were especially proud that children from a local school performed on some of the performance tracks that accompanied these books.
Running through all this work is the theme that everyone should be taught how their voice works. Many professional choral conductors audition choirs, taking children and young people who can already sing well and moulding their sound as a collective. In Cheshire, Shirley's philosophy was that everyone should understand how their voice works and it was the job of the teacher or conductor standing in front of them to teach them how to sing. Most children do not have private, individual singing lessons. For most children, singing in a choir, or in the weekly school singing assembly, is their only singing lesson.
Shirley brought the primary school singing projects together with Cheshire Youth Choir in a huge project in 2004, when they set off for the Royal Albert Hall to perform as a massed choir. The Choir performed a piece called The Wizard of Alderley Edge, by composer Lin Marsh.  From the moment before the music started, when everyone in the massed choir stood up exactly together, ready to sing, with no 'fussing, fiddling or faffing', it was amazing. The quality produced by the young singers, none of whom were specially chosen or auditioned, was brilliant. Every young singer was completely engaged in the performance, expressive with their faces, bodies and voices in complete musical and dramatic togetherness.
Shirley is still very much at the peak of her professional career, but she already has a legacy. Many of her former choir members are now schoolteachers or choir leaders themselves and all of them that I have met are keen to include fun, quality singing in their curriculum. They all know how to teach children to sing with characterful expression and vocal qualities to suit different musical styles, developing children's confidence and social skills alongside musical skills.
Shirley has given her professional life to the development of singing education. Before arriving in Cheshire, she had worked similar magic in Leicestershire with The Chanterelles choir. Leicester University has awarded her an honorary doctorate in recognition of her achievements. Currently, Shirley works with The Hallé in Manchester, directing the Hallé Children's Choir; work which has been recognised with this recent honour.
We are delighted that Shirley is returning to lead a teacher training course for Edsential in February and we hope to work together for many years to come.
So many children and teachers in our area owe a debt of gratitude to Shirley and are sure that many will wish to join us all at Edsential in sending our congratulations to Dr Shirley Court BEM.