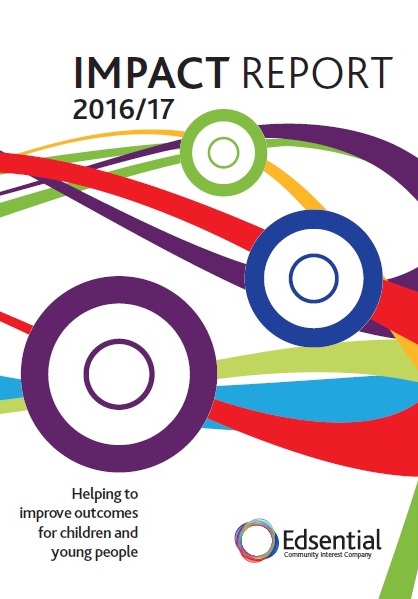 Edsential Impact Report
We are pleased to present our first Impact Report.
The Impact Report showcases the work we have undertaken in our mission to improve outcomes for children and young people.  We are immensely proud of the work we have undertaken and of all of our employees who work day in day out to help us achieve our aims.
Children and young people are at the heart of what we do and our report begins by detailing the services that are directly delivered to schools – benefiting 80,000 children every year.
£50,000 grant fund
We are also proud to announce that, three years ahead of target, we will be creating our first grant fund for children and young people in Cheshire West & Chester and Wirral.  This fund will be available to schools in the two authorities in 2017/18.  As promised, any money generated by Edsential will be reinvested back in to services that support the children in the heart of our community.