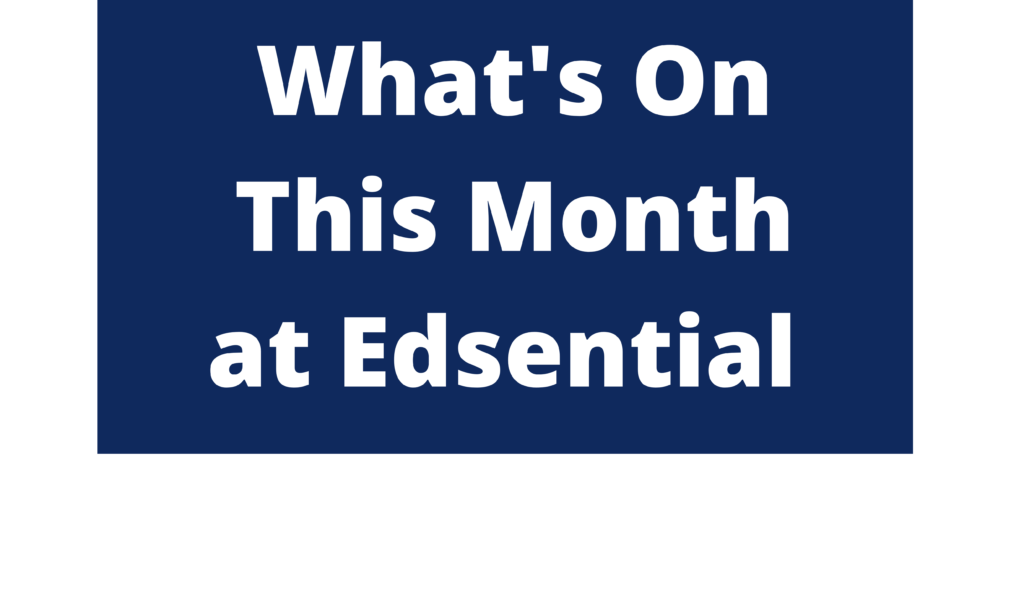 Edsential Monthly Planner
Welcome to our 'What's On Planner', giving you a quick and easy guide to a wide selection of our courses and events that are taking place this month.
The planner has been designed with schools in mind and we hope it helps you to easily organise your training and development for teachers, governors and other school staff.  We also want to avoid sending you too many e-mails so we hope this means you can get the information you need without overloading your inbox.
The planner has been created as a pdf so can be printed out for school offices, staff rooms etc or keep a shortcut on your computer desktop so you have a quick and easy way to find all our courses and products. The planner has links to click for all the courses and events listed.
We would be really interested to know your thoughts about the planner, anything we could improve for you. Please do let us know via hello@edsential.co.uk and we can look to include in the February edition.
To view the digital planner please Click Here