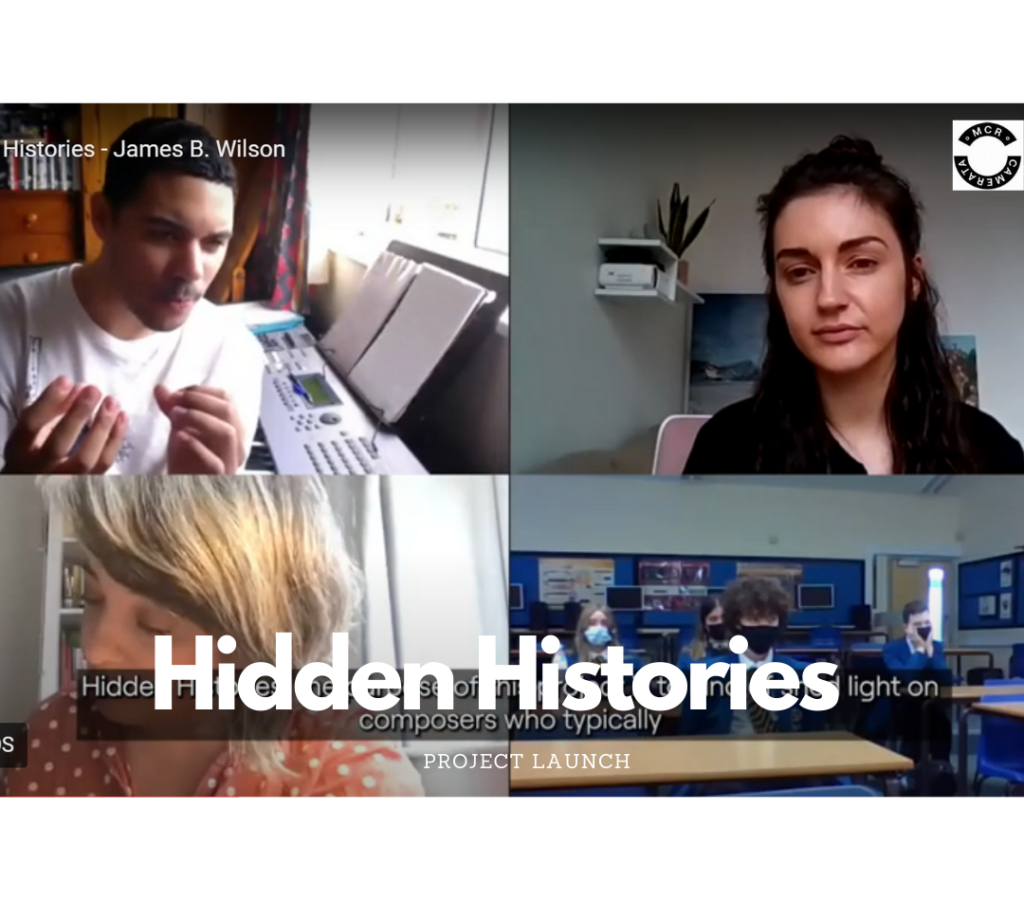 Edsential Musicians write music for prestigious Camerata Orchestra.
Edsential music students from St Nicholas Catholic High School and Whitby High School worked alongside Award-winning composer, James B. Wilson and the orchestra at Manchester Camerata to write new music inspired by composers who have previously been overlooked due to their skin colour, ethnicity or gender.
Made possible thanks to Edsential and Arts Council England funding, the Hidden Histories project amounted to four beautifully put together pieces of music performed by the musicians at Manchester Camerata Orchestra. The students put much thought into the pieces, and it has been a momentous opportunity for students to witness their music composition come to life.
Through the Hidden Histories project, Edsential music pupils, James B. Wilson and Manchester Camerata wanted to:
'shed light on composers who typically aren't what we consider stereotypical as a composer, with the aim to end barriers to young people who may feel they cannot go down a particular career route because of their gender, ethnicity or colour.'
The project has been a great way for the students to display their creative music-making and learn about the rich diverse tapestry of classical music and how your race or gender should not affect what you can or cannot do in life. This has been an important reminder to our students to respect others and to reject prejudices and remedy its injustices.
In a Q and A interview with James, students were also able to learn more about James' inspiration and how he got into composing. This is available to watch below: