Edsential pays tribute to Queen Elizabeth II
Photo source: The Royal Family
Edsential are deeply saddened to learn of the passing of Her Majesty Queen Elizabeth II. Her Majesty touched the lives of millions of children, young people and adults. The Queen's devotion to public service has been admirable.
During her 70 year reign, Queen Elizabeth II lead us through many education milestones including the raise of the school leaving age, the introduction of the apprenticeship schemes and the beginning of the National Curriculum, which ensured that all pupils were given the same standard of education.
Queen Elizabeth II was also a part of the history of Edsential's Conway Centres. In 1964, a naval cadet training camp was set up on the Menai Strait (now the home of Edsential's residential centre, Conway Centres: Anglesey). Five cadets were awarded annually with The Queen's Gold Medal Award for their "fearless devotion to duty", until the training camp closed in 1974. Read more…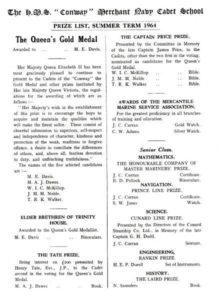 Photo source: hmsconway.org
We would like to thank all of our teachers and staff for supporting children and young people during this difficult time. Edsential expresses their deepest sympathy to the Royal Family and will join the nation in mourning.