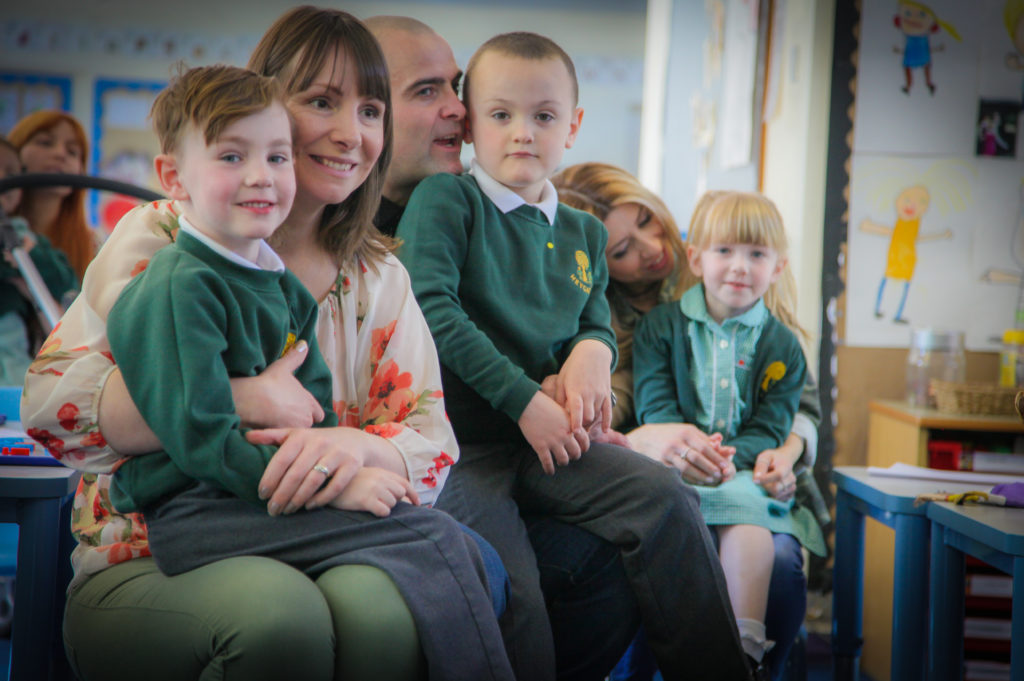 Family Cooking School
Making a meal together as a family
Our Family Cooking Schools are a joint venture between our Health and Wellbeing team and Catering team.
Utilising the skills of both teams the cooking schools have been piloted in two Wirral Primary schools successfully.
The 6 week course brings parents and children together to cook simple healthy recipes.  The courses provides families with:
Money saving tips, how to make affordable meals from everyday cupboard ingredients
Food shopping advice
Health tips – how to reduce salt, fat and sugar
Recipe cards
The aim of the cooking schools is to:
Promote Family engagement
Teach basic cooking and hygiene skills
Support heathy eating
Increase confidence in cooking
Encourage working together
Sessions last for one hour and focus on different aspects of cooking.  Courses are led by experienced members of the catering team, who have thoroughly enjoyed utilising their skills to support the local community.
Feedback so far has been excellent:
"The children and parents who took part in the family cookery course thought it was fabulous and they learnt many new skills as well as gaining knowledge about different ingredients. The sessions were very well organized and enjoyed by all" Margaret Thomas, Headteacher, Mersey Park
"The whole course was FAB!" "I will now make my own sauces, it's not only cheaper , I know what's in them" Parent
"I  tried foods I thought I didn't like" "really enjoyed cooking with mum" Child
Example Programme:
Week 1: Basic Knife Skills – Party dips & healthy eating
Week 2: Pancakes! Calorie smart cooking, labels and menu planning
Week 3: Sweet Treats! Fresh, tinned or frozen food, alternatives to make life easier
Week 4: Breakfast Burrito: Reduce Sugar & salt with new healthy breakfast ideas
Week 5: Takeaway Classics at Home: Fish & Chips or Curry & Rice, the healthy way.
Week 6: The Secret Ingredient: Learn how to make two amazing sauces to create a variety of different dishes.
If you would like your school to take part, please email carl.sutton@edsential.co.uk for further information.
The cooking school is part of Edsential's holistic approach to the Health and Wellbeing of children and young people.  We believe that it is important to support parents, carers and families to support the wellbeing of the child. There are a wide variety of family programmes available from the Health and Wellbeing team, please visit this section of the website for further information.