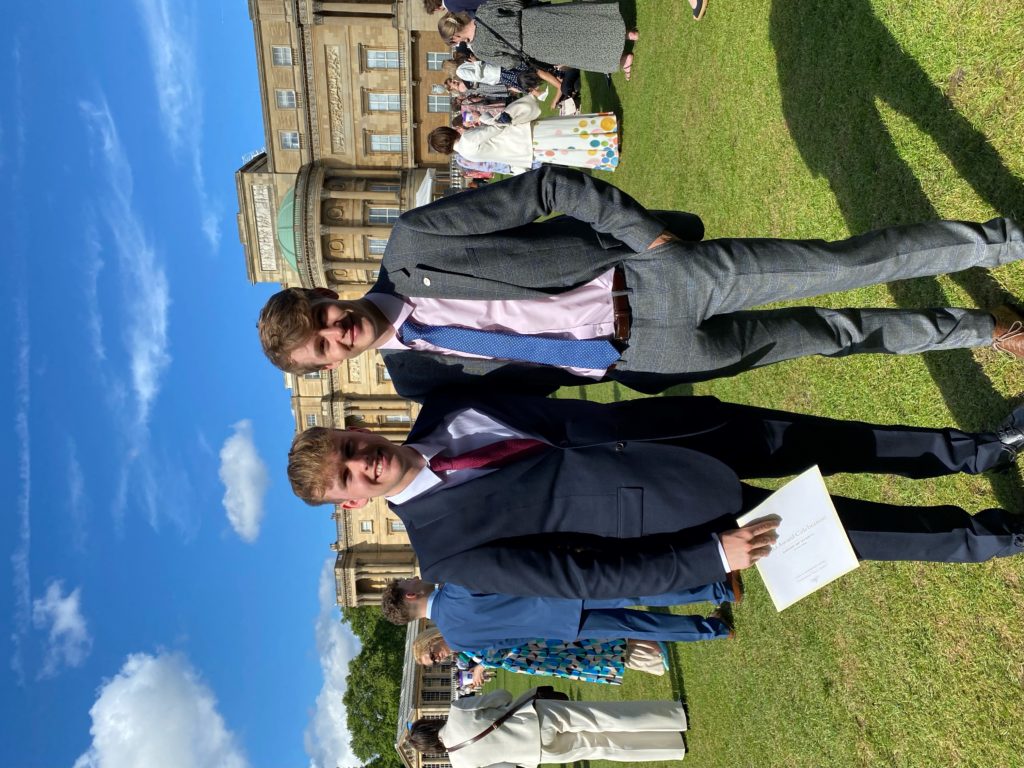 Gold Award Presentation at Buckingham Palace Gardens for Edsential Duke of Edinburgh Students.
129 young people from across Cheshire West and Chester attended Buckingham Palace to collect their Duke of Edinburgh gold awards in the presence of Prince Andrew, The Duke of York, Edward Windsor, The Earl of Wessex and Kate Windsor, The Countess of Wessex.
The 'festival style' celebration took place on the 17th of May 2022, and it is the first time the young people's achievements have been formally recognised since the start of the coronavirus pandemic.
Edsential is the licensed organisation responsible for the delivery of the Duke of Edinburgh's Award in Cheshire West and Chester. As a licensed organisation, Edsential are able to offer support and advice to schools and youth clubs on completing their Duke of Edinburgh.
Jane Pepper, who co-ordinates the Duke of Edinburgh programmes said "It is lovely to see the students Edsential work closely with achieving their gold awards. We spend many hours with schools and pupils advising on their expeditions – from making sure expedition routes are safe to helping pupils meet the 20 conditions they need to successfully complete their award. We are very proud of all our groups who took part and hope they enjoyed the magnificent event."
Gold award holder Elena Sheard, aged 19, from Kelsall Youth Club, attended the awards ceremony. Elena, who achieved her Bronze, Silver and Gold from 2018-2021 talked to us about her experience with Edsential, talking of her gained confidence and motivation that helped prepare her for life at university.
Elena, who took up ballet for her physical skill and volunteered in a hospital throughout the pandemic said: "Duke of Edinburgh taught me self-discipline and how to interact with others you might not usually, which has really helped my transition to university and how to deal with going away from home."

Elena's favourite experience was the expedition, where she spent 4 days in the Peak District, "It was hard work but so much fun, and Edsential offered me loads of support, it couldn't have been better. Everyone was always very responsive to my emails and queries".
Edsential's participating schools included Upton-By-Chester High, Bishops Heber High, Whitby High, Christleton High, Greenbank School, Tarporley High, Chester Catholic High, The Kings School Chester, The Queens School Chester, Kelsall Youth Club, Frodsham Youth Club and the Moulton Adventure Group.
Top image: Nathan and Thomas from Kelsall Youth Group, collecting their Gold Awards at Buckingham Palace.