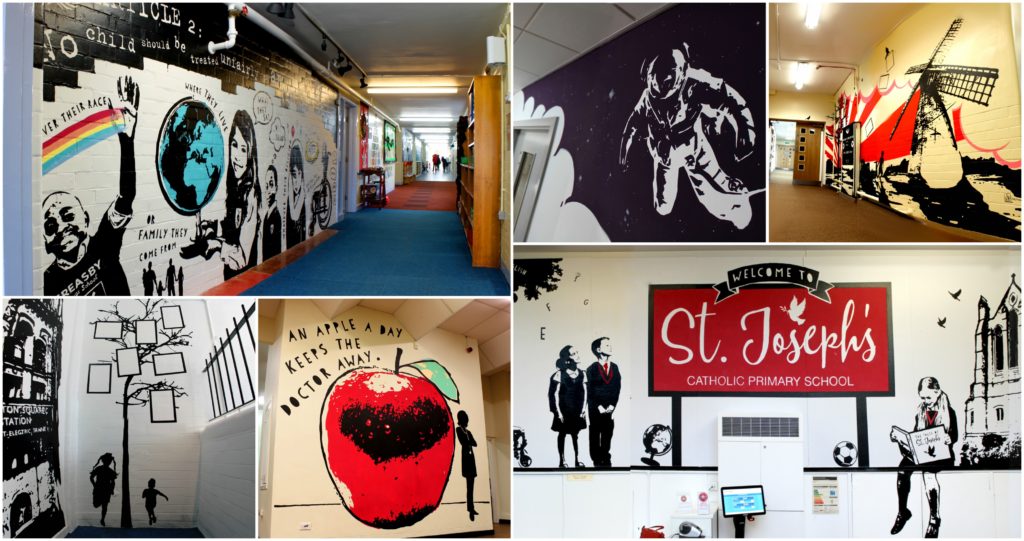 Joseph Venning – Murals for your School
Joseph Venning is a contemporary painter who specialises in large scale, wall mural commissions for businesses, schools and public spaces. Joseph's murals often include familiar local landmarks, reconfigured into eye catching, surreal compositions. Stylistically his work draws from pop art, street art, punk rock and contemporary graphic and interior design. Joseph began his career in the prestigious Chelsea college of art in London.
Joseph's largest piece to date, unveiled by the Lord Major of Liverpool, is a giant skyline of the city, measuring over 50 feet long. Joseph's work has been bought by members of parliament, hung in the restaurants of Michelin star celebrity chefs, blessed by bishops, shipped to private collections throughout the world and highly praised by school children on their way to the classroom!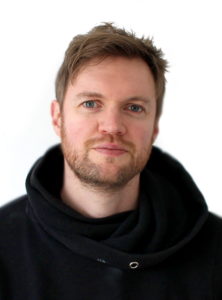 Joseph's murals in schools can:
Create an instant, affordable 'Wow Factor' in previously boring, tired and uninspiring space, both inside and outside your school.
Illustrate and bring to life your schools values, strengthen your schools identity and reference links to the local community.
Enable children to witness the creation of an artwork on a grand scale and quiz the artist while he works, potentially inspiring artists of the future
Provide memorable, unmissable, 'walk-in' designs to clearly illustrate specific elements of the curriculum.
Allow the children and teachers to directly collaborate with a professional artist on their own bespoke mural by supplying initial ideas and designs for the artist to work with, potentially contributing to Arts Mark and Arts Award status.
Provide interactive elements such as bespoke blackboards and frames for the children's own artworks and written work. Creating unique, fun, adaptable display spaces.
When you commission a mural from Joseph he will visit your school to discuss ideas for the piece and take photos of the space you have in mind for a re-vamp. He will then design the artwork, potentially incorporating ideas and designs the children have come up with themselves. He will then email you a mock up of exactly what the design would look like on the walls in question. You can then agree the design or suggest changes. Once the design is agreed Joseph will commence painting at your convenience. He uses water based, odour and aerosol free acrylic and emulsion paints.
Joseph is also currently developing workshops for schools to enable students to produce pop art style self portraits and alternative class portraits.
For further details, or to enquire about Joseph visiting your school, please click here