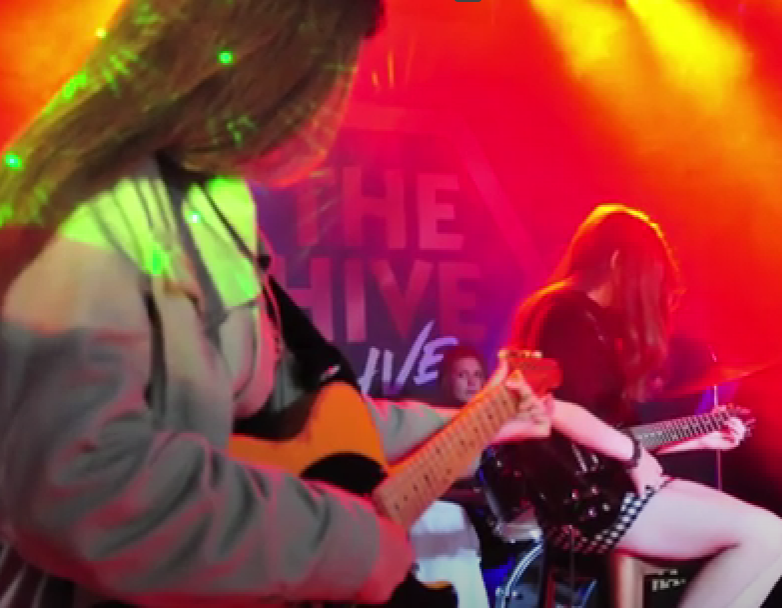 Edsential musicians perform Live @ The Hive!
In the summer holidays, 20 musicians joined Edsential Musical Routes for an inspirational week at The Hive Music Centre in Winsford.
Following the success of the programme, young people can now enjoy FREE weekly sessions in The Hive starting September 14th this year!
The Hive Music Centre is for young people aged between 13-16. Sessions will be running weekly during term time at The Hive, Winsford on a Thursday evening and a Saturday morning. Each term will end with a fantastic performance, where they will be able to show off their skills to a live audience at The Hive.
Edsential's expert tutors will teach students about all the aspects of playing in a band including instrumental technique, song writing and stage management amongst other things. This brand-new music centre is fully funded, meaning that there is no cost for students to join in! Our first gig will be on Saturday 2nd December!
Take a look at the fantastic summer performances for a taste of what's to come…
This project is funded by the UK government through the UK Shared Prosperity Fund.
The UK Shared Prosperity Fund is a central pillar of the UK government's Levelling Up agenda and provides £2.6 billion of funding for local investment by March 2025. The Fund aims to improve pride in place and increase life chances across the UK investing in communities and place, supporting local business, and people and skills. For more information, visit https://www.gov.uk/government/publications/uk-shared-prosperity-fund-prospectus