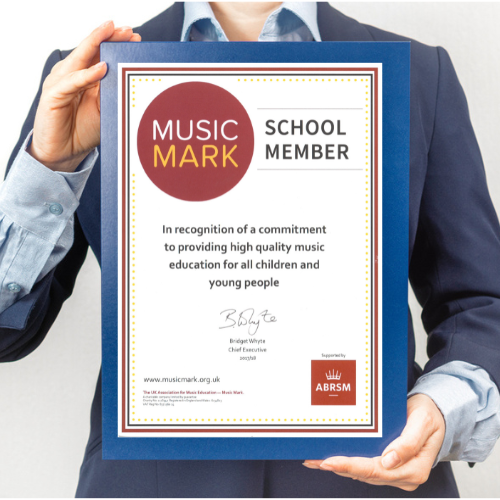 Musical Routes awards Music mark membership to 46 schools this year.
Every year Edsential Musical Routes Music Education Hub invite schools to the Music Mark Schools programme. An amazing opportunity to join a national network of leaders in music education who support quality music education for all.
This academic year, Edsential Musical Routes awarded a total of 46 schools from all types of settings across Cheshire West and Chester and the Wirral to become Music Mark Members. This award was made in the light of the schools showing a particular willingness to engage in development conversations related to improving music provision.  This has been evidenced via the school providing data to the Edsential music team using the free online INCA (In-school Curriculum Assessment) tool (http://incamusic.edsential.com/register ) which allows schools to log and evaluate their music provision.
Schools that have been awarded the membership completed INCA to 73% or higher for the academic year 2021-2022 AND had included numerical data for their ensembles and instrumental tuition where this provision was offered.  They have also engaged positively in dialogue with Edsential's Music Area Leads on how to sustain and improve Music provision in their settings.
How Music Mark Membership benefits schools:
With a music mark membership schools get access to an extensive library of member-only resources, invitations to special events and music training, priority booking for Annual Conferences, a monthly newsletter including the latest national and regional sector news, events, and resources. As well as accounts for all the school and colleagues.
Music mark can also offer members lots of publicity, from the publication of a school's musical success stories on the Music Mark website and social media platforms, advocacy and campaigning on a school's behalf, a certificate to display in your school, use of the exclusive Music Mark School logo pack and a job vacancy advertising service.
If you are a school looking to become a Music mark member, simply get in touch with the Edsential Music team by emailing @music@edsential.co.uk  and use the INCA tool to help you meet all the necessary requirements.