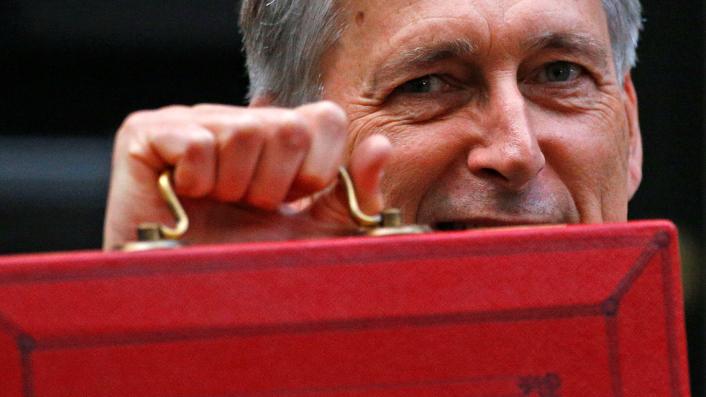 Need to Know: What Can Schools Expect from the Budget?
Unions have set chancellor Philip Hammond six tests but few expect a cash bonanza for schools
The chancellor Philip Hammond will today unveil his Autumn Budget.
This key moment in the political calendar has been moved from its traditional Wednesday slot, avoiding an unfortunate coincidence with Halloween, but will it nevertheless turn out to be a nightmare for schools?
Here is what you need to know:
What is the current school funding situation?
Schools have been under increasing financial pressure in recent years, with widespread evidence that many are axing staff, dropping subjects and increasing class sizes as a result.
The respected Institute for Fiscal Studies (IFS) says that since 2009-10, per-pupil funding has fallen by 8 per cent in real terms when cuts to local authority services are taken into account.
Last year, then-education secretary Justine Greening diverted £1.3 billion from elsewhere in the DfE budget to maintain real-terms per-pupil funding for two years.
However, the IFS last month said rising costs mean that school spending is nevertheless likely to fall in real terms this year and next.
Education secretary Damian Hinds acknowledges financial "challenges" facing schools, and has emphasised DfE initiatives to reduce schools' costs rather than increase their funding.
His department routinely says there is more money going into schools than ever before, but it has faced repeated criticism from the UK Statistics Authority about the way it uses such figures.
What do schools and unions want from the Budget?
More money.
More specifically, three education unions have come together to set Philip Hammond six tests.
They include demands for a guarantee that schools receive the same money per pupil, in real terms, as they received in 2015, and more money for pupils with SEND, early years, and post-16 students.
The unions also want schools to be told their funding levels for the next five years so that they can plan ahead.
And they want action on an issue that has been a point of contention since July: pay.
At the end of the summer term, the DfE rejected the advice of its own expert advisers that all teachers should get a 3.5 per cent pay rise, leaving an estimated 60 per cent of teachers and leaders facing a real-terms pay cut.
The department told schools to fund the first 1 per cent of the pay award out of their existing budgets.
The unions have repeated their demands that all teachers get the full 3.5 per cent rise, and that the government funds it in full.
What does the DfE want from the Budget?
More money.
While Mr Hinds has been less public in demanding more Treasury money than then-health secretary Jeremy Hunt or defence secretary Gavin Williamson, he did say in July that schools were a "special case" for more government funding, on a par with the NHS.
And it is known that behind the scenes he has been putting the case for schools, colleges and other areas covered by his department in the run-up to the Budget.
So, will schools be showered with cash today?
Don't hold your breath.
The prime minister may have told her party conference this month that austerity is over, and there may have been some promising signs about the state of the public finances in recent weeks, but there is little expectation that schools will be big beneficiaries.
Philip Hammond has a reputation as a fiscal conservative when it comes to public spending, and his options for distributing any new money are highly restricted by promises from his Downing Street neighbour to boost NHS funding and continue the freeze on petrol duty.
And when education secretaries have fought the chancellor for more Treasury money in recent years, they have instead been forced to raid their own budgets to prevent real-terms cuts to per pupil funding, and to give schools extra money to help fund this year's teacher pay rise.
But chancellors always want to have a couple of rabbits to pull out of their hat on Budget Day, so don't rule out something extra for education, even if it is likely to fall far short of what schools want.
How important is today's Budget anyway?
Budget Day is undoubtedly a hugely important event when it comes to public spending.
But this year, it is somewhat overshadowed by a bigger event next year which is the focus of fiercer Whitehall spending battles, and will have longer-term implications for schools: the 2019 comprehensive spending review.
This is expected to allocate money to different government departments for a three-year period, and will do more than today's announcement to show whether austerity really is over, and whether schools can expect any relief from the financial squeeze in the years to come.
However, that is not to say this afternoon's speech is not significant.
Taken from: https://www.tes.com/news/need-know-what-can-schools-expect-budget