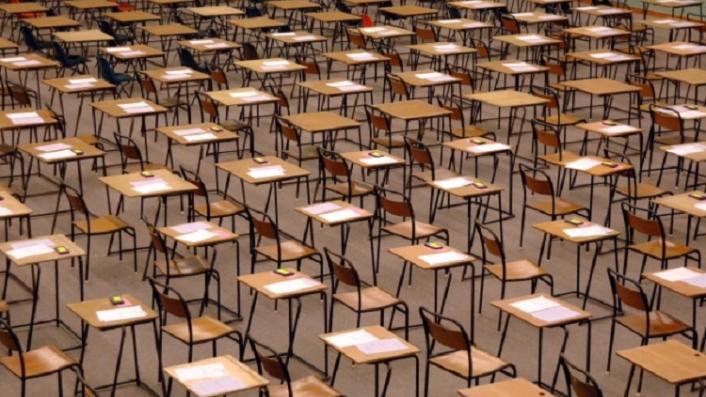 Ofsted Closes in on Gaming Schools
Watchdog responds to 'alarming' Progress 8 data suggesting schools are entering pupils for inappropriate qualifications
Ofsted inspectors will examine whether schools are attempting to game their Progress 8 scores amid concerns about why some pupils are faring much worse in English and maths than they are in less academic subjects.
A regional director has warned that serious questions need to be asked about why "some very obvious differences" can be found in some schools' Progress 8 scores.
Emma Ings, Ofsted's regional director for the East Midlands, has warned that there is still an issue of schools entering pupils for inappropriate qualifications in order to boost their scores.
"Gaming" – when "decisions made about the curriculum favour the league tables, rather than the individual needs of pupils" – "is a practice that needs addressing", she writes.
The government removed the European Computer Driving Licence, which counted as the equivalent of a two-year GCSE, from the list of qualifications included in this year's performance tables, after fears that schools were using it to game the system.
Critics said the BCS level 2 ECDL certificate in IT application skills could be taught in as little as three days, making it much easier to obtain than two-year GCSE qualifications.
Ms Ings said that the removal of the ECDL from league tables should mean that Progress 8 scores are more balanced.
Evidence of schools 'gaming the system'
However, she has raised fresh concern about schools gaming the system and said Ofsted would investigate why big differences in schools' Progress 8 scores are still appearing.
She said inspectors would be scrutinising unusual entry patterns and looking for evidence that shows "leaders entering pupils for similar qualifications with significant subject overlap".
A Progress 8 score has three elements to it: English and maths, which is given double weighting; three EBacc subjects; and then an open category of three more subjects.
Ms Ings has voiced concern about why some schools' Progress 8 scores for open subjects are much higher than they are in English and maths.
In a new blog post, she writes: "Some of the differences are alarming. For example, it's not unheard of to see a 1.6 point difference between the open element and English and mathematics. Where we see this, we need to ask what this means and why it is occurring."
She adds: "We need to get behind the reasons why pupils in some schools are achieving higher marks in the open element. On the face of it, either the quality of teaching in the non-open elements is poor, or something remarkable is happening with regards to the open bucket. Of course, it could be something else.
"In inspection terms, this provokes some interesting questions. Is the teaching in the open subjects, such as arts and vocational areas, strong?
"Or, in the schools concerned, is the teaching in other subjects very weak? (Given that the same children are performing far less well in other subjects.) Or is it something else? If so, what?
"If pupils are making not just adequate, but amazing progress in the open element, can they really be performing poorly in most of their other subjects? The answer could be 'yes', but there might be other factors involved. It seems to me imperative that we find out what is behind this."
Earlier this year, chief inspector Amanda Spielman warned that cuts to Ofsted and longer gaps between inspections have increased the risk of schools gaming the system.
Giving evidence to the Commons Public Accounts Committee in June, she also said she would like Ofsted to be able to carry out longer inspections of schools.
Last year the inspectorate launched an investigation into whether schools were gaming the system in order to improve their own scores.
Taken from: https://www.tes.com/news/ofsted-closes-gaming-schools