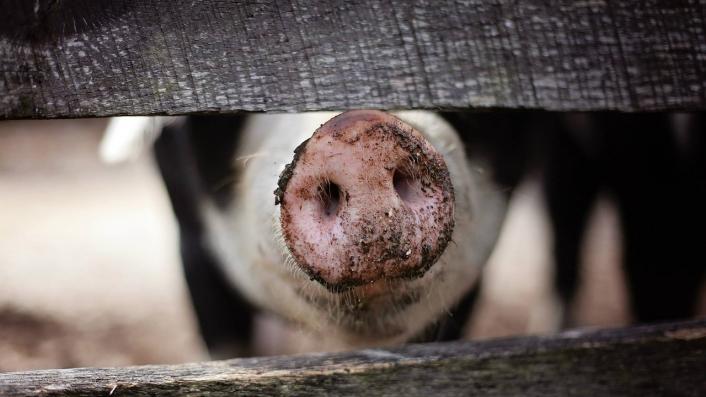 Outdoor Education Opens Pupils' Eyes to the World
From growing their own fruit and veg to mucking out on a farm, it's crucial to encourage pupils to learn about the great outdoors 
The purpose of education should be rooted in the notion that it enables people to grow. The primary years at school lay the foundations not only in terms of knowledge base and skill set, but perhaps even more importantly in sowing the seeds of positive attitudes both academically and socially. Children need to be curious about the world and believe that they have the agency to change it for the better.
Naturalist Chris Packham's recent assertion
 that every primary school in Britain should be twinned with a farm was music to my ears. Children are spending less time outdoors, childhood obesity has risen to modern-day epidemic levels and access to convenience foods rather than seasonal fresh produce is at an all-time high. Clearly, the need for children to have an understanding of where food comes from and how it is integral to their healthy growth has never been more important.
We kindly received funding from our PTA to install a school polytunnel last year and it has already had a transformative effect on the girls in our care. Watching our girls emerge from the polytunnel with beaming smiles and a clutch of green beans to take home is heart-warming. The girls take immense pride in proclaiming: "We grew these!" and even more satisfaction in returning the next day to tell you how they prepared them for dinner the night before. They have whipped up healthy stir-fries, made their own pasta sauce and prepared fantastically fresh salads that have inspired even the most hardened "salad dodgers" to find a new appreciation for all things green. They have an enhanced awareness of the seasons, food miles and just how much hard work it takes to produce food, something that is far more difficult to appreciate when grabbing something off the supermarket shelves. Put simply, our girls have grown as individuals through their experiences of growing and enjoying their own produce.
We are only in the initial stages of our project and this year will see our Year 6 pupils running the shed next door as a healthy eating tuck shop and Friday Farm Shop; selling local produce that the girls have sourced themselves, and opening our garden up to the wider local community to share the fruits of our labour and the enjoyment of growing your own. Though there is lots of hard work left to do, our polytunnel has already borne fruit: happier, healthier and more aware young girls.
This engagement must not end with primary education. For the transition to secondary to mark the end of our girls' engagement in forest schools, daily watering and weeding and polytunnel harvesting would be an educational seed not properly sown. We're really lucky in that our PTA is happy to fund our "Orchard" project, which will transform an area of the school grounds into a fruit orchard growing local varieties of apples and pears to Norfolk.
The shed and water butts are on order and our Year 11 and 12 girls will form an Orchard group to drive this vision from the outset. Research of suitable varieties, contact and discussion with the East Anglian Orchard Society and careful planning and landscaping of the area will be the first step, with planting set for November and December, frosts allowing.
The Orchard Project will be a new addition to our outdoor learning; currently, our Year 11 and 12 girls carry out vital weekly voluntary conservation work on Mousehold Heath in Norwich – a green lung of the city and an area rich in diverse habitats, all managed by just one conservation warden.
Next week, our Year 9 geographers will be visiting Carr farm, a largely arable farm in Ormesby, where they will be digging soil pits, talking with the farmer about his life and hearing how a business model can be run alongside – and not at the expense of – natural habitats. The same girls were camping locally in North Norfolk under canvas for two nights last week, learning Bushcraft skills, resilience and teamwork.
If all of this sounds too idyllic to be true, I can assure you that our girls have the usual essay crises and are academically ambitious. While we take our academic studies seriously, we believe that education is about more than what can be measured by exams, and our wider curriculum honours this value.
As we read more about the shrinking radius of play among our children today, it is all the more important that in schools, both primary and secondary, we offer the opportunity for our young people to engage in the cycle of the natural world, to participate in learning beyond the classroom and begin to value the experiences this can bring. The rewards of those lessons may well sow the seeds of future healthy lives.
Taken from: https://www.tes.com/news/outdoor-education-opens-pupils-eyes-world