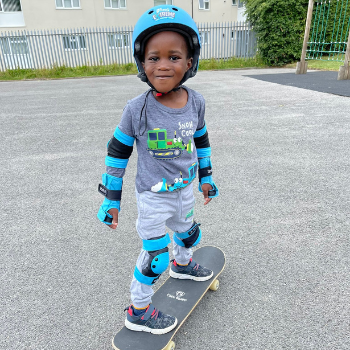 Edsential set to spread festive cheer to 10,400 children across Cheshire West and Chester, Wirral and Halton
The Holiday Activity and Food (HAF) Programme, co-ordinated by Edsential on behalf of Cheshire West and Chester, Wirral, and Halton Borough Council, is set to support over 10,400 children and their families with free festive activities and food this winter. 
Across the three boroughs, children in receipt of free school meals will be ending the year on a high with a choice of over 120 free activity clubs, offering social and memorable activities such as; den building, Santa's grottos, days out, winter wonderlands and much more! The 75 hand-picked providers, who are all passionate about supporting children, will make west Cheshire, Wirral and Halton a playground for young people and their families. They will create long lasting memories whilst enjoying delicious, festive meals – making it a winter young people will never forget.
Thanks to the Department for Education, funding has been made available for the first time to organise holiday activity fun during the winter holidays. Across the boroughs this year, Edsential's HAF programme has already supported over 19,000 children and their families. These vital clubs help to bring the local communities together and provide for families who need it most. One parent who benefited from Edsential's HAF summer programme said:
"It has given my daughter a lot more confidence and has also taught her how to be more responsible. She now walks home with her friends from school making her more streetwise. She has also become more active, meaning she isn't sat in the house watching tv bored."
Edsential and their partners have worked together to make this year's winter holiday activity programme one to remember. Bethan Cooper, Holiday Activity Fund Manager at Edsential, said:
 "We are so pleased that we have so many community providers wanting to support children and young people across the borough this winter. Our providers have really pulled out all the stops to ensure an array of never-before-seen HAF activities that will certainly give children and young people a memorable experience and seasonal cheer."
A full list of the winter holiday activity clubs across all three boroughs can be found at: www.edsential.com/holidayactivityfund2021