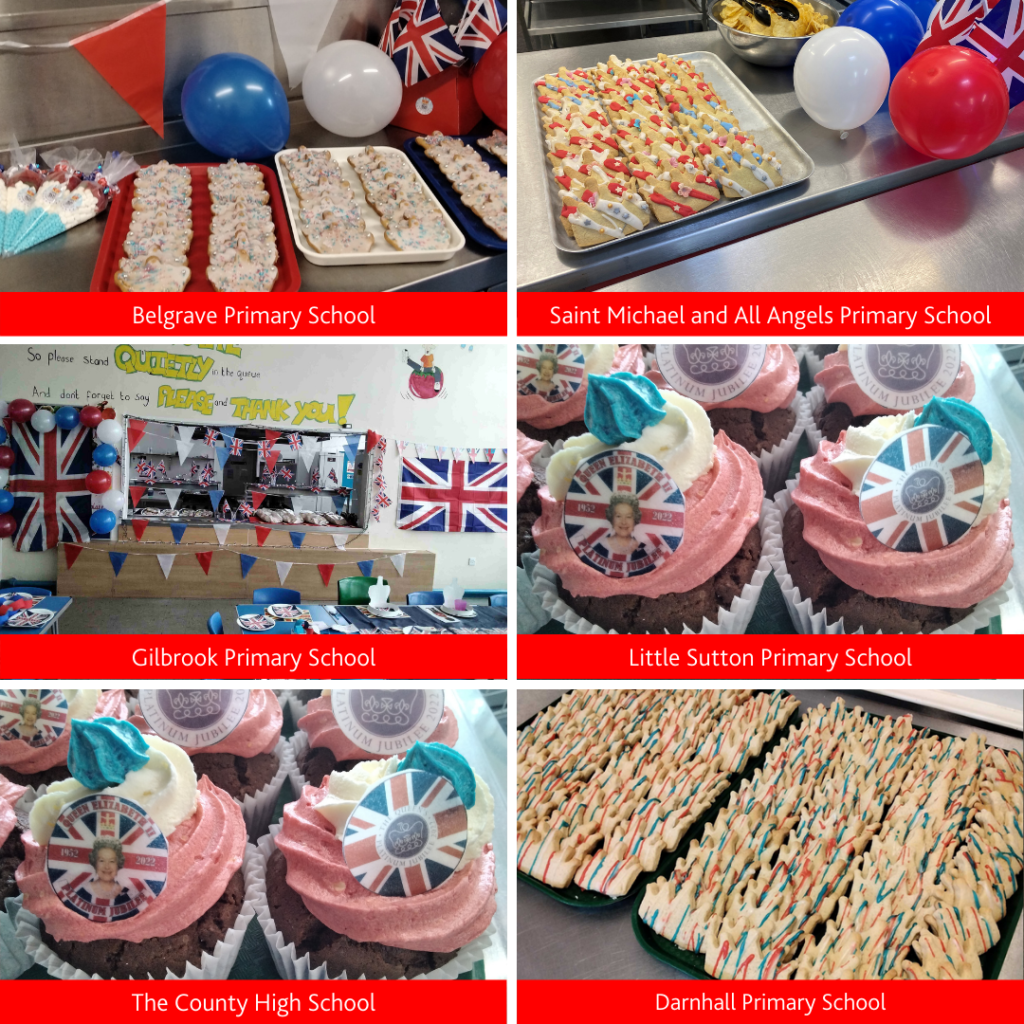 Over 20,000 children enjoyed delicious school lunches as they celebrated The Queen's Platinum Jubilee
Edsential, who are partially owned by Cheshire West and Chester Council and Wirral Council, pulled out all the stops to make The Queen's Platinum Jubilee extra special for children in school.
The community interest company provided decorations and activities to their 144 schools, with school serveries being transformed for a regal celebration with bunting and balloons. Children and young people were able to take part in a crown decorating competition where glittering prizes were up for grabs. Over 20,000 meals were served by Edsential kitchens with schools either enjoying a hot Great British Brunch or a Best of British Picnic.
Edsential, who were The World's First Sustainable Palm Oil company, carefully source every bite to ensure their school meals are the most ethical, sustainable, and nutritious.
Tracy Moore, Head of Catering at Edsential, said
"I am so pleased all of our schools had a fantastic time celebrating The Queen's Platinum Jubilee. It was lovely to see children and young people enjoying a delicious, nutritious themed meal whilst wearing their crowns they had decorated especially. A huge thank you to all of our catering staff who made such a difference!"
For more information on Edsential catering please visit www.edsential.com/health-and-wellbeing/catering