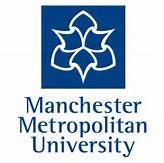 National SENCO Award PGCert – Applications being taken now for 17/18
Edsential in Partnership with Manchester Metropolitan University
The National Award for SEN Coordination remains a mandatory requirement for newly appointed SENCos since 2008. Experienced SENCos and aspirant SENCos with appropriate experience and access to working with the SEND leadership at a strategic level are also welcome to apply.
The 60-credit, Postgraduate Certificate programme builds upon six years of development and will be delivered by Sue Calveley from Edsential within the locality. This qualification is proving key to effective SEND provision development, career progression and a first step to completion of a Masters in Inclusive Education.
The award is designed, delivered and assessed to provide evidence for National College for Teaching and Learning Outcomes standards. Engagement in the award impacts upon the provision in schools and on the progress of children with SEN.
The 60 credit programme will cost £2100
There are six full day training sessions, one each half term at a local venue, with an induction day on the 29th September at Brooks Campus Manchester.
Taught Sessions
19 October 2017
29 November 2017
11 January 2018
5 March 2018
26 April 2018
13 June 2018
Mentor Sessions
31 January 2018
21 March 2018
23 May 2018
27 June 2018
Delegates must tend the NASEN SEND Conference next July as part of the Award.
Complete an application form today with MMU.