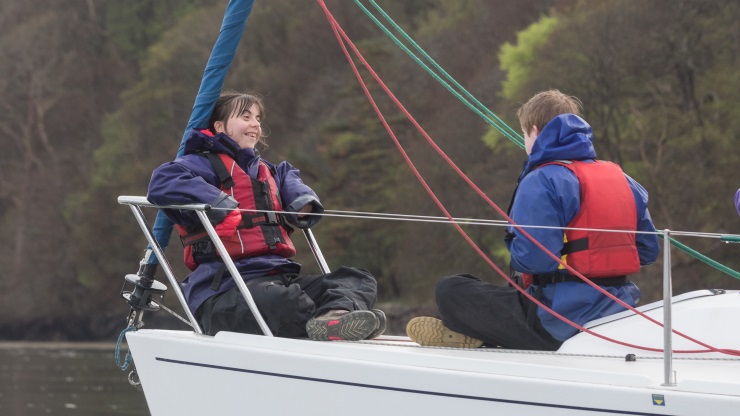 Sailability success in North Wales
In association with http://www.rya.org.uk/
Tuesday 24th saw 34 people attend our Sailability session at the Conway Centre, North Wales. Amongst the attendees was a group from Mencap Cymru. Mencap Cymru is the voice of learning disability in Wales.
The evening ran smoothly thanks to volunteers from Mencap, instructors from the Conway centre and clubs including Royal Anglesey and Llandudno Sailing Club.
All ages and abilities were welcomed, with the emphasis on being placed on enjoyment and enjoying sailing together as one group.
"This was the first of many sessions at the Conway Centre in conjunction with funding from the Outdoor Partnership. The group are looking forward to meeting new friends and introducing them to the freedom of the water."
RYA Cymru Wales North Club Development Officer, Rosy Hearn said "We had people learning to sail in J80s, the Hawk and the Hansa. Others were able to enjoy the beautiful scenery by going for a trip in the motor launch. The evening was open to all ages and abilities; the youngest sailor on the water was only 7!"
RYA Cymru Wales Chief Executive Officer, Phil Braden said "Despite the evening starting in the rain, this cleared leaving a beautiful still evening. Not the best wind conditions for sailing but still great to out on the water!"
RYA Cymru Wales would like to thank all the volunteers for their help and the Conway Centre for allowing us to hold the session at their venue.