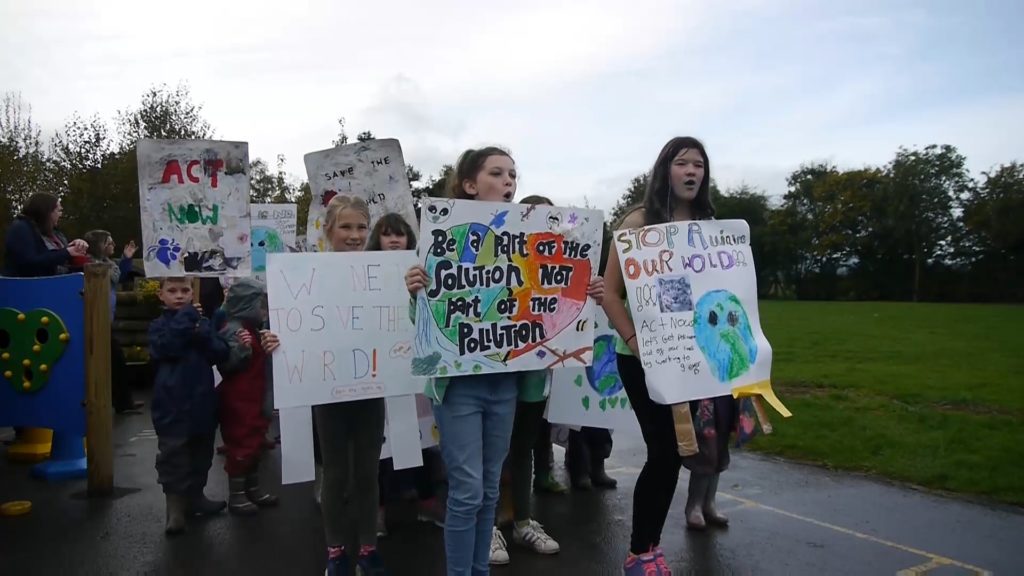 The Edsential Grant Fund is making a world of difference at Shocklach Oviatt C of E Primary School
Shocklach Oviatt C of E Primary School had a vision to give their pupils the opportunity to make a series of short films – the central theme being 'making a difference'.
These films would showcase courageous advocacy – an approach to education that embodies an ethos of action taking, challenging injustice and becoming agents of change in the transformation of ourselves, our relationships and our communities from local level to the global.
The approach to teaching courageous advocacy taken by Shocklach is real and honest, yet nurtures hope. The series of films would show how Shocklach pupils, driven by their positive, compassionate world vision, are engaging in social action and being courageous advocates for change in their local, national and global communities.
Using their Edsential Grant Fund, Shocklach wanted the films to be made and shared with other schools to inspire teachers and children. In line with Shocklach's school vision of educating the hearts, souls and minds of children, the films will inspire children to be the best version of themselves and to give back to the world.
The film themes link to areas of the National Curriculum, Fundamental British Values, SMSC (Spiritual, moral, social and cultural development), PSHE (Personal, social, health and economic education) and cover topics such as prejudice, celebrating difference and encouraging respect and dignity, as well as supporting inclusion and diversity.
The films demonstrate how Shocklach children have successfully mixed creativity with a more thoughtful and kinder approach to activism to help themselves and encourage others to be the positive change they wish to see in the world. A small piece of work inspired by beauty and love can be powerful reminders of how beautiful and fragile our world can be, and allowed children to explore how informing through craft/music/poetry can provoke thought.
See below for one of the wonderful films Shocklach have created about the Climate Emergency: