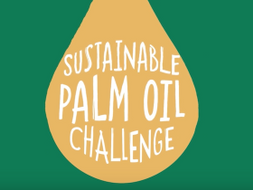 Sustainable Palm Oil Challenge
We at Edsential Community Interest Company are committed to participating in the Sustainable Palm Oil City Project in Chester.  By April 2019 we will have worked with our suppliers to ensure that any palm oil present in food served in our kitchens to your children, will only be sourced from sustainable sources. In doing this, we know that we can better protect wildlife around the world from the impact of unsustainable agricultural practices.
We are very excited to begin our sustainable palm oil journey.