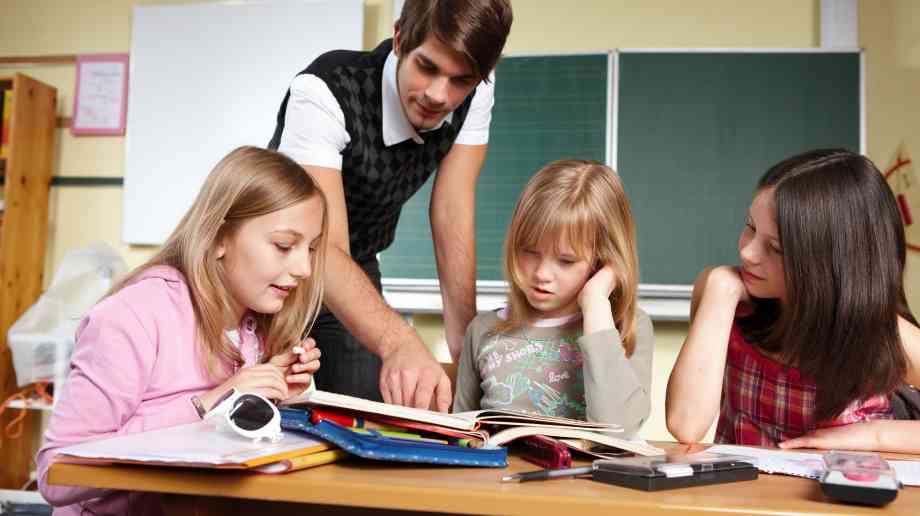 Teachers Unsure of Benefits of Working for a Multi-Academy Trust
The majority of teachers in England are unsure of the benefits of working for a Multi-Academy Trust (MAT) and two thirds (68 per cent) would choose a role in a standalone school over a job working within a MAT, according to research from Affinity Workforce
Nearly two thirds (63%) of teachers have no understanding of how working for a MAT differs from teaching in a normal school, and even teachers that are already working within a MAT are unsure of the advantages it brings (54 per cent).
The research explored the main considerations for teachers when selecting an employer, beyond salary. The findings show that 87 per cent of primary and secondary school teachers say that the opportunity to work more flexibly is important, yet most do not recognise the flexibility and opportunities that MATs can offer them.
Dr Nick Capstick OBE, CEO of The White Horse Federation, said: "One of the major drivers for greater collaboration between schools and the emergence of Multi-Academy Trusts, alongside sharing best practice and economies of scale, was that it would give teachers the opportunity to fast track their careers, experience different roles, departments and schools, whilst staying with the same employer, and to enjoy more flexibility.
"If teachers are still unaware of the advantages of working for a school within a MAT, then we need to rectify this as a matter of urgency. MATs have to get much better at articulating their propositions to teachers and building their brands to attract high quality talent."
Eighty-three per cent of teachers expect the skills shortage in teaching to become more severe over the next three years, highlighting how important it is for schools, academies and MATs to adopt new approaches to attract and retain teachers.
The research found that, alongside flexibility, other key decision criteria include the reputation of a school as a 'good employer' (95%), 'high performance aspirations' (94%), and leadership of the school (94%). The findings are revealed in a new white paper, Resourcing the Performance Agenda in Education, which explores the teaching crisis from both an employer and teacher perspective, and reveals the key priorities for education leaders looking to overcome the teacher shortage.
Nicola McQueen, CEO at Affinity Workforce, said: 'As an industry we need to offer teachers a more modern, flexible working environment, with greater variety and more opportunities to experience different roles, departments and even schools, without them having to hop from one employer to the next to progress their careers. Forward-thinking MATs are in a great position to be able to offer the flexibility that teachers are looking for, but currently too many of them are failing to articulate their teacher propositions effectively, and therefore they are struggling to attract high quality teachers. The battle for talent is only going to get more fierce, so MAT and school leaders must start developing strong and authentic employer brands, which directly meet the needs of today's teacher workforce."
Interestingly, teachers do recognise the benefits of increased collaboration between schools and academies, with 55 per cent saying it can result in better education outcomes for pupils, and 62 per cent believing it offers teachers more career development opportunities. However, they don't associate the benefits of collaboration with working for a MAT.
The findings come on the back of the announcement that the Government will be introducing and piloting a range of new initiatives all aimed at addressing the talent exodus within teaching and attract more people into the profession.
McQueen continued: "Progressive MATs are moving away from narrow, tactical recruitment strategies and adopting broader people strategies which focus more on the wellbeing and development of teachers, far more in line with what we have seen within the commercial world over the last ten years. It's one thing to have teachers leaving the profession because they have decided that they want to pursue their ambition in another sector, but it's quite another to have teachers walking away simply on the basis that they are fed up with the job and can't cope with it anymore. With the right strategies, MATs, academies and schools can at least ensure that teachers feel as though their employers are on their side and committed to supporting them, inside and outside of the classroom."
Other important factors in deciding on potential employers include the school demonstrating a strong training and Continuing Professional Development (CPD) programme (86%), offering potential leadership opportunities over time (69%), and opportunities to move between schools more readily (53%).
When it comes to looking for new teaching jobs, teachers don't feel that the current system is fit for purpose. 70% of teachers think recruitment agencies need to improve standards and professionalism, whilst 73% say agencies need to focus on improving the candidate experience.