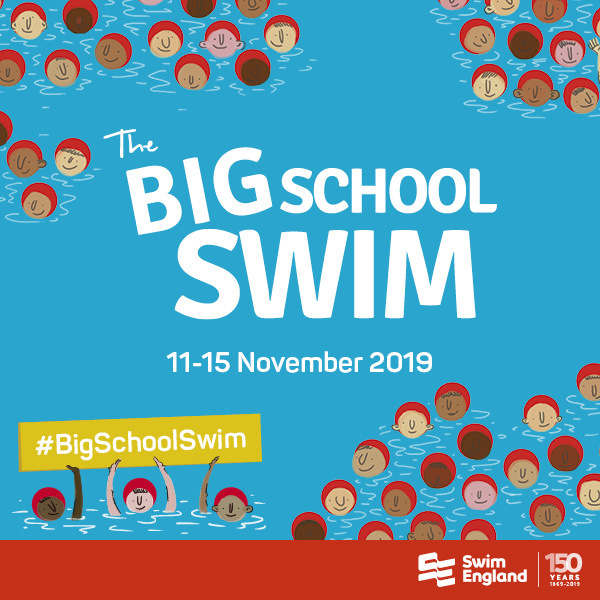 The Big School Swim
What is The Big School Swim?
The Big School Swim is an annual event that celebrates swimming in schools. It is a great opportunity for you and your pupils to celebrate the fun – and importance – of learning how to swim and learning about water safety.
Last year The Big School Swim was bigger and better than ever. With more than 370 primary schools, plus 185 swim schools, swimming teachers and pools all getting involved, approximately 12,000 youngsters got the opportunity to participate.
Join us for a week-long event this autumn term. Between the 11-15 November, we'll be celebrating the fun – and importance – of learning how to swim and all about water safety skills at school.
Since we were formed in 1869, it's also our special 150th anniversary year #SE150! So of course, this year's theme is all about those magical 150 years of swimming.
We want to help schools and lesson providers reinforce why it's so important that swimming takes place in PE lessons – and how to make those lessons really good fun.
Not only that, we want to educate teachers, parents and children, that learning to swim is a skill that will support their health and well being for life.
Sign up to take part in the Big School Swim today and we'll make sure you receive a pack of useful activity sheets and games, along with other assets to show your support. Registering also means you'll be entered into our fantastic school trip competition – see below for details.