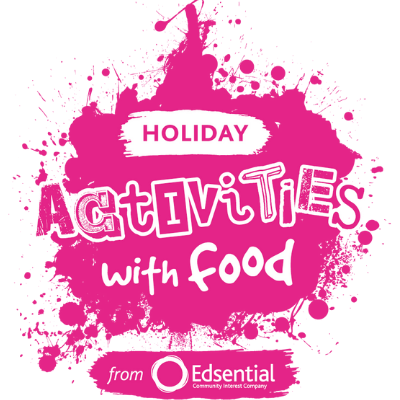 The Holiday Activities with Food programme is back for the 2023 school holidays across Wirral and west Cheshire
For the 5th year running, Edsential will be co-ordinating the Holiday Activities with Food (HAF) programme, on behalf of Wirral Council and Cheshire West and Chester Council. Funded by Department for Education, HAF supports children in receipt of free school meals, with enriching activity clubs and nutritious lunches during the Easter, Summer and Christmas holidays.  
Edsential who were part of the pilot scheme in 2019, have supported over 190,000 children during the school holidays.  Edsential's hand-picked community, faith-based, and voluntary organisations offer a range of exciting Holiday Activity clubs with Food, that keep children entertained and engaged during the main school holidays.  
One Parent who attended the 2022 winter Holiday Activities with Food Programme said: 
"Nothing is more precious than the joy of family time, made all the sweeter by the peace of mind that comes with not having to worry about the cost of living." 
Edsential and both Councils are looking forward to seeing what HAF 2023 has in store.  Heather Lewis, Holiday Activity Fund Manager said: 
"We are so pleased to be coordinating HAF, on behalf of Wirral Council and Cheshire West and Chester Council this year. The all-important funding from Department for Education truly supports children and their families who need it the most. It has been a pleasure to have been a part of such a meaningful and impactful programme that brings joy and happiness to so many children. Bring on 2023!" 
Be a part of Edsentials' mission to improve the lives of children by joining HAF 2023. Whether you have experience of running a HAF club or not and have a passion for making a positive impact on children's lives, to apply visit: www.edsential.com/HAF2023/