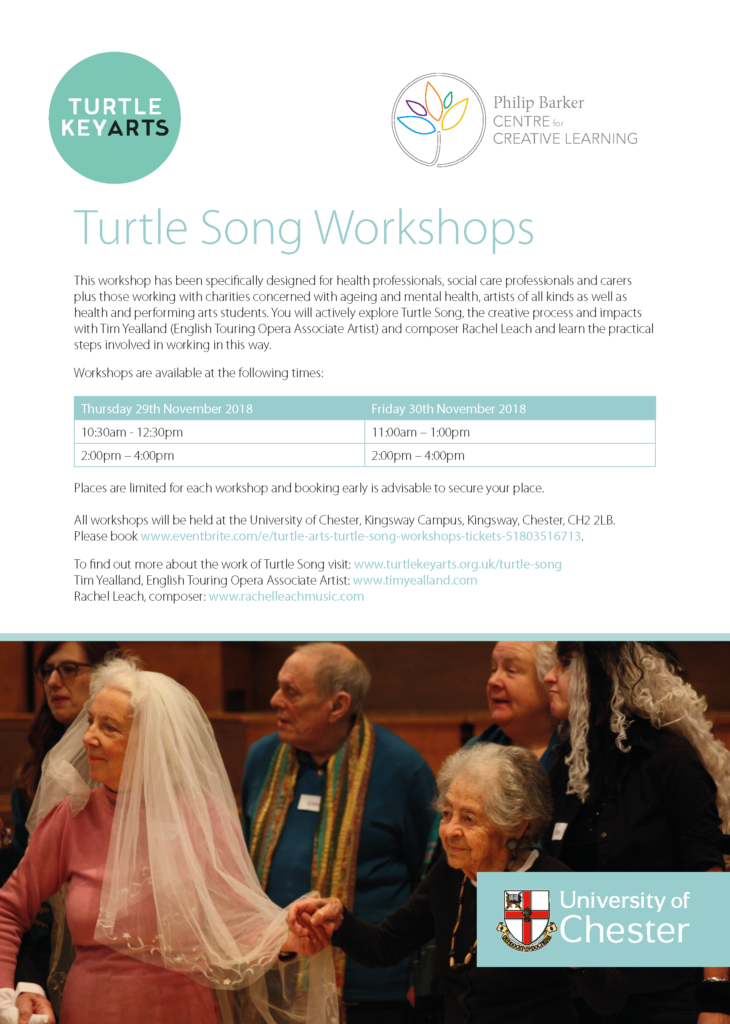 Turtle Songs Workshop
This workshop has been speci?cally designed for health professionals, social care professionals and carers plus those working with charities concerned with ageing and mental health, artists of all kinds as well as health and performing arts students. You will actively explore Turtle Song, the creative process and impacts with Tim Yealland (English Touring Opera Associate Artist) and composer Rachel Leach and learn the practical steps involved in working in this way. Workshops are available at the following times:
Thursday 29th November: 1030-1230pm, 2-4pm
Friday 30th November: 11-1pm, 2-4pm
Places are limited for each workshop and booking early is advisable to secure your place. All workshops will be held at the University of Chester, Kingsway Campus, Kingsway, Chester, CH2 2LB.
To ?nd out more about the work of Turtle Song visit: www.turtlekeyarts.org.uk/turtle-song
Tim Yealland, English Touring Opera Associate Artist: www.timyealland.com
Rachel Leach, composer: www.rachelleachmusic.com