Want to Learn the Ukelele/Guitar?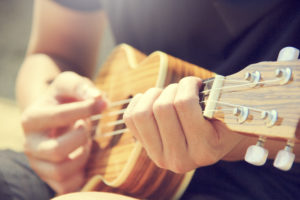 We have designed a new Ukelele/Guitar Ensemble which is will be run by Emma Johnson at Wirral Centre for Young Musicians.
The ensemble will run from 0930-1030
It is aimed at pupils who have completed a First Access ukulele/guitar programme and are able to play at least the chords C major, A minor and F major on the ukulele but essentially any pupil will be made welcome.
Lessons will available for pupils who wants to learn and costs will be the same as other instrumental lessons – which can be found on the Music Service webpage
We are looking forward to seeing you learn to play!