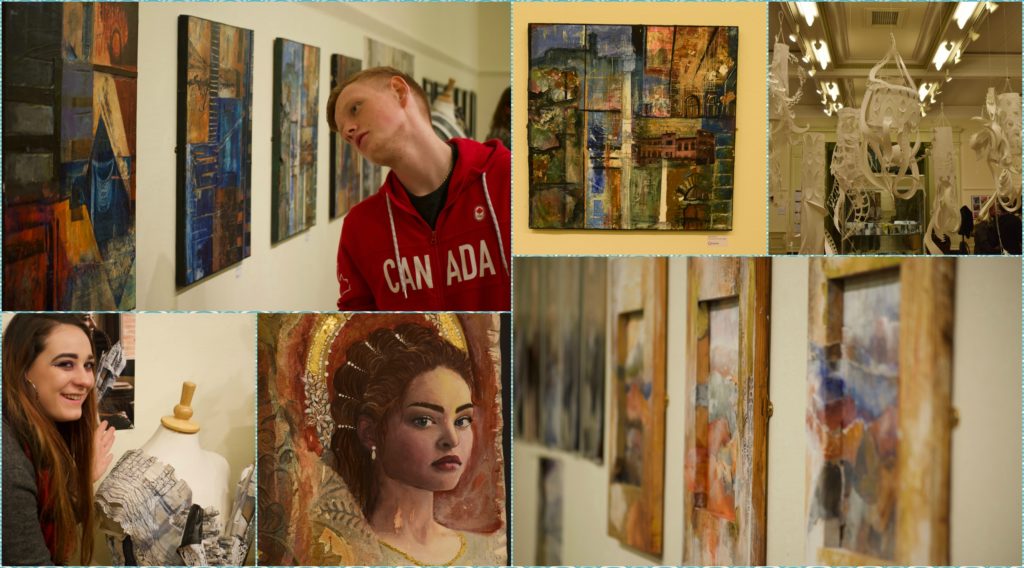 Young Artists in Tuscany Art Exhibition is OPEN!
For the second time, Edsential are holding the annual 'Young Artists in Tuscany' exhibition at the prestigious Williamson Art Gallery & Museum in Birkenhead.
The exhibition open to the public up to the 21st December, and from 10th – 28th January 2018.
'Young Artists in Tuscany' has been a highly successful sixth-form project since 1984, with coverage in the past on both Italian and English television and exhibitions of the work in London, Florence and Montreal. Many students have used this experience to gain places at prestigious art colleges across the country and this year's 'Young Artists in Tuscany' promises to build on these achievements. Many students have used the experience to gain places at Ruskin, Oxford and the Royal Academy, London.
Students go through an interview process and successful candidates receive the unique opportunity to study and work in Tuscany, probably the most loved region of all Italy. Practical work runs alongside organized visits to see the works of the Italian Renaissance.  Visits to Sansepolcro, Arrezo, Siena and Florence reveal the world's finest masterpieces by Giotto, Piero, Raphael, Duccio, Benozzo Gozzoli and others, some housed in the art galleries, others in beautiful churches and cathedrals.
Students' record, in their sketchbooks, their personal responses to the Renaissance works of art, thus developing their critical appraisal skills and adding to their knowledge and understanding of the theory and practice of art.
Once home they develop their ideas further through a variety of mediums and produce a final piece for the exhibition.
Debbie Cottam, Edsential's Head of Visual and Performing Arts, said: "It has been a privilege to work with such talented, motivated and dedicated students. The standard of the work has been exceptionally high throughout the various stages of the project and I'm always in awe of what is produced!"
The exhibition will be open from Wednesday to Sunday from 10am to 5pm.
Applications for this next year's Young Artists in Tuscany will open on in January 2018, visit https://tuscany.edsential.co.uk for more details.