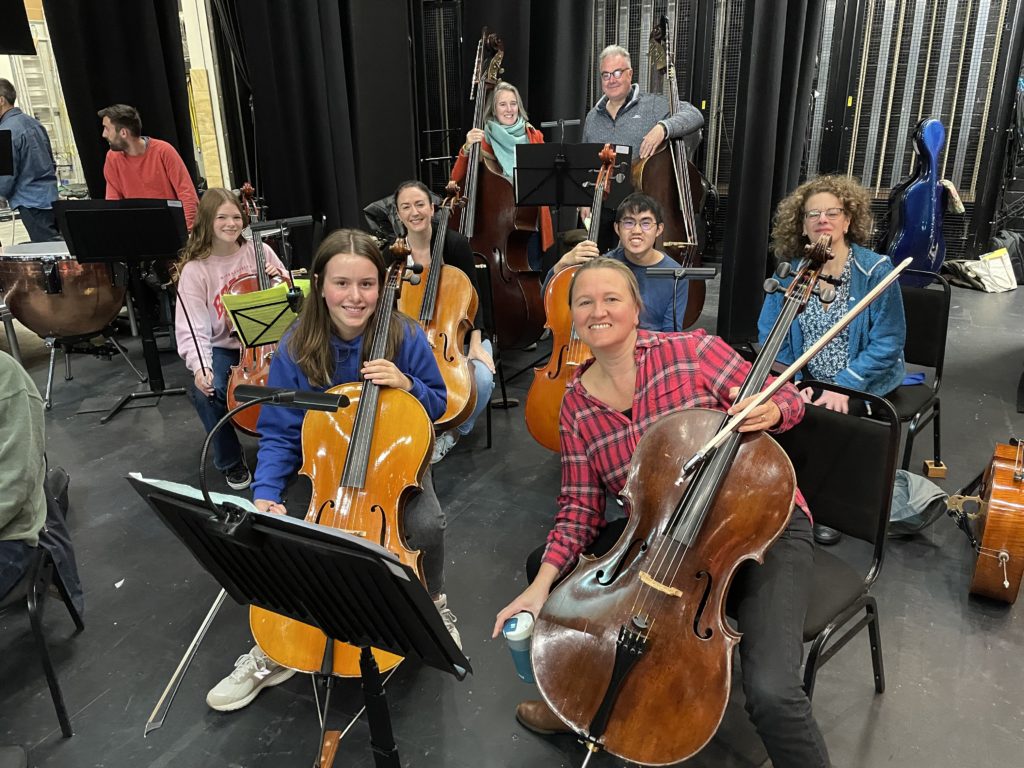 Young Edsential musicians play alongside Northern Chamber Orchestra
On Sunday 15th October, our young string players had the opportunity to sit alongside professional musicians of the Northern Chamber Orchestra at the Storyhouse in Chester.
As part of the orchestra's education programme, the NCO have collaborated with Edsential Musical Routes to enable our aspiring musicians to participate in a high-quality musical experience. Young musicians from Wirral and Cheshire West came together to rehearse the final movement of Haydn's Symphony 104 with Edsential's String tutors, Catherine Singleton and Nicola Smalley. In this rehearsal the students played as an ensemble for the first time, rehearsed and refined challenging sections of the music and grew in confidence before joining the NCO on stage.
Orchestra leader, Sarah Brandwood-Spencer and violinist Rebecca Thompson spent time educating our young musicians on useful exercises for string players and demonstrated detailed bow techniques before rehearsing the piece. Our pupils then performed the piece to proud family members and tutors.
As a young musician, it is important to be inspired and encouraged. Learning a technical skill takes many years of practise, patience and determination to improve. We are very grateful to our families for supporting our young musicians, our wonderful tutors for teaching and encouraging them and the Northern Chamber Orchestra for working with us to bring this opportunity to the pupils of Cheshire West and Wirral.
Find out more about Edsential's music tuition here: https://edsential.com/music-for-families/