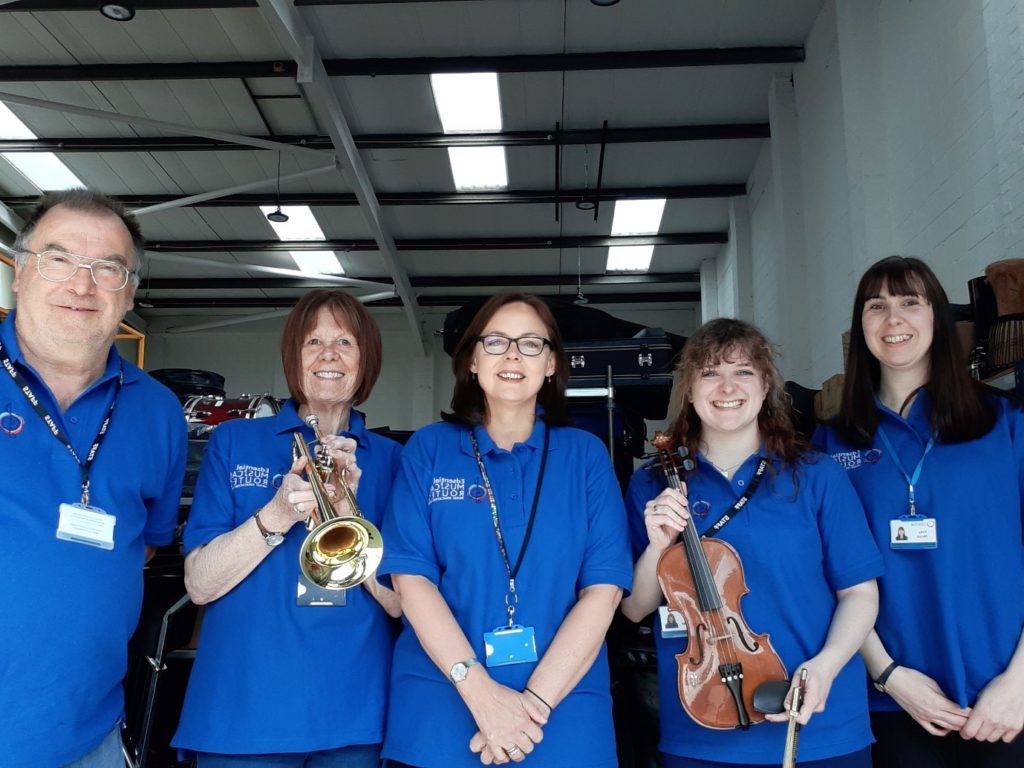 Edsential's booming music service opens its brand-new Music Resource Centre as expansion continues.
Edsential Musical Routes have opened their brand-new Music Resource Centre in Ellesmere Port. The increased demand for instruments has meant Musical Routes have needed to upscale their storage facilities to meet the needs of their schools. The new location is more central, which has improved the delivery of instruments across Cheshire West and Chester and the Wirral.
Edsential Musical Routes have delivered a record number of instruments. In total, the instrumental team have organised and distributed 1112 instruments for activities commencing this term. Including 'Come play with Halle' and The Royal Cheshire County Show in June. Where young musicians will perform with their instruments.
Ian McGrady, managing director of Edsential said: "Despite covid-19, our music team are steadily returning to normality, with the new expansion causing a substantial difference to the service we can deliver to our schools. The return of live music events is generating more opportunities and experiences for schools within our community. We are hoping the music service will be able to offer even more musical instruments to young people in the new school year. We are looking forward to a prosperous future for young people in music education."
Edsential now have over 50 staff employed in their music department including business performance and efficiency specialists. An Edsential music staff member said "It is lovely to be involved in the children's musical journeys. I love visiting schools to see that more students are getting to play the instruments of their choice."  Edsential are always looking for more music tutors in the area to join their growing team and to help them achieve their mission of improving outcomes for young people. Find out more about Edsential Careers here.
Instrument hire is available to all Edsential students and schools, information regarding instrument hire can be found here or alternatively you can contact music@edsential.co.uk with any queries.
Edsential Musical Routes provide a wide range of instruments for classroom projects as well as individual tuition. Students can pick from any orchestral instruments, electronic instruments, world musical instruments or even something more unusual. Edsential Musical Routes has it all!