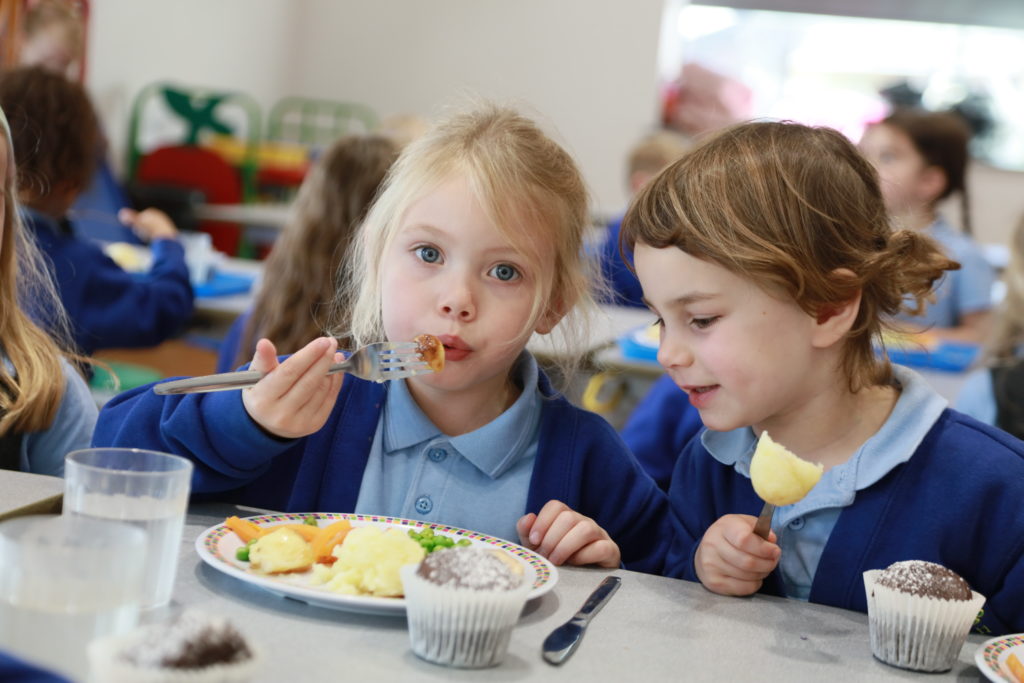 A Catering Supervisor's perspective as part of National School Meals Week
National School Meals Week 2023 was 6th – 12th November which is a celebration of the hard work and dedication that goes into providing delicious hot meals for children and young people across the country. The value and benefit of great school food and all the industry are doing to provide quality meals each day shouldn't be underestimated especially in the current times.
We chatted to one of our Edsential Catering Supervisors about her experience working in the school catering industry and what it means to her, here is what she had to say:
"I began my school catering career almost a year ago, joining Edsential as Catering Supervisor at St Paul's RC Primary School in Beechwood.
Prior to this I always worked in commercial catering and wasn't sure what to expect becoming a 'dinner lady'. I always chose to have a packed lunch as a child, and admittedly when I became a School Catering Supervisor I thought there might be a lot of 'defrost and cook' style recipes.
But with Edsential this couldn't be further from the truth. Meals are not bought in, but are made from scratch by us every morning using only the finest ingredients; meat comes from the local family butcher, all of our fish is sustainably sourced, and absolutely everything we serve is made using sustainable palm oil.
Our school's menu is completely bespoke, and that's because Edsential creates menus based on pupil-voted meals in each school, ensuring their favourite meals are always on offer. We have a 3-weekly menu rotation so there's lots of variation for them. But the firm favourite in St Paul's is roast dinner day, which we have every week (the favourite in my school is definitely the gammon!). It's so important that children are offered a solid, warm and hearty meal we know they'll enjoy – with lots of fresh vegetables, salad options and fruit – as we know that unfortunately for lots of children their school lunch can the most substantial meal of their day.
New meals are always being added too, so it's great that there's regularly new recipes for me to learn and new things for children to try. New for this school year we have had Beef Keema Curry with Naan Bread which the children are loving. Catering for all children safely is also really important, and we are able to offer meal variations to cater to allergens, intolerances and cultural diets – so no one has to miss out on their favourite dish.
People ask what's the best part about being an Edsential School Catering Supervisor? Ask anyone and they'd say it's having my own kitchen to clean – I am a self-confessed clean freak! But there really is no better reward than seeing empty plates at the end of lunchtime service, along with a resounding 'Thanks Chef!' from the children. If you ask me, I would say that being an Edsential Catering Supervisor at St Paul's is the best job in the world. I feel like I'm exactly where I'm supposed to be." – Catering Supervisor at St Paul's RC Primary School
Read more in the news about Hayley de Gaunza Catering Supervisor at St Bede's Catholic Primary School here 
Read more in the news about Vicki Clynch Catering Supervisor at Childer Thornton Primary School here
To apply for a job with Edsential, please visit www.edsential.com/careers