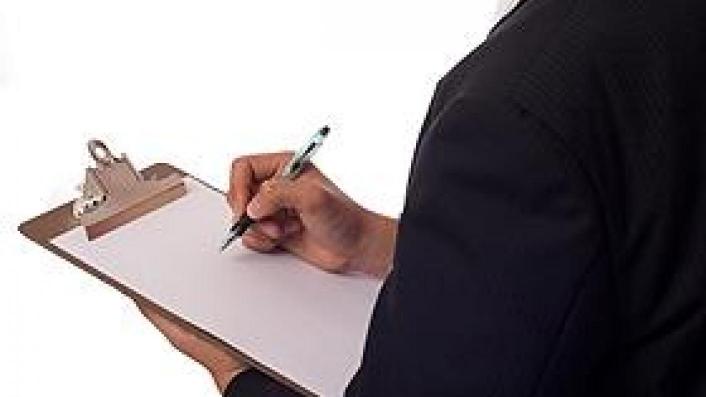 Majority of Teachers Don't Trust Ofsted
Survey shows the longer a teacher has been in the profession, the less likely they are to think Ofsted is reliable
More than half of teachers do not accept that Ofsted is a "reliable and trusted" inspector of school standards, a major new survey has revealed.
Ofsted's annual teachers survey also reveals that 54 per cent of teachers believe that an Ofsted inspection of their school would require a huge amount of unnecessary work.
The survey of more than 1,000 teachers shows that 51 per cent of those questioned either strongly or slightly disagree with the statement "Ofsted acts as a reliable and trusted arbiter of school standards across all different types of schools in England".
The figures indicate that the longer a teacher has been in the profession, the less likely they are to think that the inspectorate is reliable.
Only 17 per cent of newly qualified teachers or teachers in their first year disagree with the statement that Ofsted is reliable and trusted.
This increases to 47 per cent of teachers who have been in the profession for up to six years; 53 per cent of teachers who have worked for between seven and 15 years; and 58 per cent of those who have been in the profession for 16 years or longer.
However, the overall figure of 51 per cent is an improvement on Ofsted's 2017 survey, when 60 per cent of teachers did not accept that the inspectorate was a trusted and reliable arbiter of school standards.
The survey also shows that 49 per cent of teachers disagree with the statement that Ofsted is a force for improvement in the education system, while 24 per cent agree.
And 53 per cent of teachers do not accept that Ofsted acts independently of government, compared with 30 per cent who do.
On workload, the survey finds that 54 per cent think inspection would cause a huge amount of unnecessary work; 25 per cent feel it would mean some extra work that was manageable; and 16 per cent think it would mean carrying on with the job as normal.
Only 3 per cent of teachers say that they are looking forward to demonstrating how good their school is.
The survey also shows that 36 per cent of teachers have heard something about Ofsted's myth-busting campaign, which aims to prevent schools from doing unnecessary work in preparation for inspections. This is an increase on the 27 per cent who were aware of the campaign in 2017.
Counting the positives
The survey for Ofsted does contain some other positives. Of those questioned, 62 per cent of teachers feel that the inspection judgement of their school has been fair and accurate. This is an improvement on the 2017 survey's figure of 57 per cent.
An increasing number of teachers also believe Ofsted is an important and necessary body for holding schools to account. Half of the teachers questioned agreed with this view – up from 44 per cent last year.
An Ofsted spokeswoman said: "Ensuring that we continue to improve the validity and reliability of our inspections is a central plank of our five-year strategy.
"We are pleased that the survey generally shows an improvement in teachers' attitudes towards, and understanding of, Ofsted. However, there is always more to do and we will use the information from this survey to help us to continue to improve inspection practice.
"The development of our new education framework in the year ahead will be a significant step forward in this regard. It will ensure inspections focus on the real substance of education, while also tackling those things that cause unnecessary workload."
Taken from: https://www.tes.com/news/majority-teachers-dont-trust-ofsted