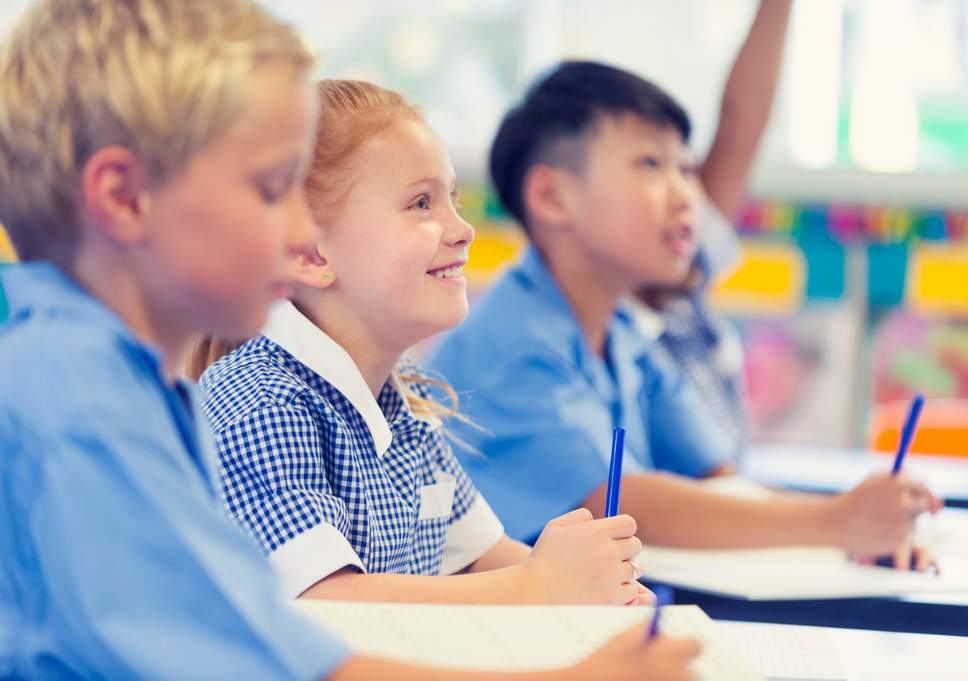 Teachers Should Ignore Disruptive Students to Improve Behaviour in Classroom, Study Says
If the teacher lets go of the tug of war rope and ignores the bad behaviour then it will just stop
Teachers should ignore low-level disruptive behaviour in the classroom to reduce it, a new study suggests.
It found that rewarding well-behaved pupils with praise – instead of focusing attention on poorly-behaved students – can improve the behaviour and mental health of school children.
The study, led by the University of Exeter Medical School, found teachers who were trained to overlook children displaying low-level bad behaviour – such as swinging on chairs, tapping desks and moving around the classroom – were more likely to see positive results in their conduct.
It comes after the Ofsted boss recently announced a crackdown on "low level disruption" in the classroom – and it follows reports of schools adopting strict "zero tolerance" behaviour policies.
The study, which involved more than 2,000 primary school children in 80 schools, measured the pupils' development through a series of questionnaires of teachers, parents and students.
Observers also sat in on lessons in a quarter of the schools – without knowing whether the teachers had undertaken the training – and concluded that children's compliance in the classroom got better.
Professor Tamsin Ford, of the University of Exeter Medical School, which analysed the success of the Incredible Years Teacher Classroom Management programme, said it shuts down the "naughty kid route".
She told The Independent: "If the teacher lets go of the tug of war rope and just ignores it then there's no fun carrying on and it will just stop. You just have to be patient."
"Once you get into that mindset of praising children for doing what you want them to do and what they should do, it encourages the others, and stress levels among everybody is down," she added.
Teacher Sam Scudder, at Withycombe Raleigh School in Exmouth, East Devon, who undertook the training as part of the trial, said: "By finding and describing the sort of behaviour you desire, you can bring a change in those who are off-task while simultaneously ignoring them.
"Of course there are some behaviours you can't ignore, but the focus is around really celebrating the kids who exhibit the behaviour you want: those who are quietly listening, yet are often overlooked in classrooms.

"It has a ripple-effect as more children copy that conduct."
Geoff Barton, general secretary of the Association of School and College Leaders (ASCL), said:
"Teachers work very hard to maintain a good climate for learning in the classroom through a range of strategies. They cannot ignore low-level poor behaviour if it is disruptive to other pupils. Similarly, they will not want to stop the lesson every five seconds because of very minor infractions.
"Clearly there is a balance to be struck and teachers are very good judges of where that balance lies.  Schools have in place clear behaviour policies so that pupils understand the rules and the expectations on them."
Ofsted boss Amanda Spielman recently said she wanted inspectors to focus more on behaviour in schools – including "low level disruption", adding that it was not kind to let pupils "spoil school".
She said Ofsted would back headteachers who decide to adopt stricter punishments – such as "community service" on school grounds, writing lines and detentions – in their behaviour policies.
But teachers have argued that extremely strict behaviour policies amount to "child abuse" as they unfairly punish poorer children who may not be as well-behaved because of home circumstances.
And ministers have been urged to investigate academies that isolate children in harsh "consequence booths" for the entire day for trivial reasons, leading to growing anxiety and nightmares.
On stricter behaviour policies, Professor Ford added: "I would worry about that. On the whole all the evidence favours a much less punitive approach.
"I think sadly our behaviour policy is more fashion driven than evidence-based. I think at the moment there is a drive towards what is seen as discipline but I would argue very much that something like the Incredible Years programme is about instilling self-discipline."
Taken from: https://www.independent.co.uk/news/education/education-news/teachers-behaviour-classroom-students-mental-health-school-exeter-university-school-children-a8451656.html